Russia's top Christmas tree lights up Cathedral Square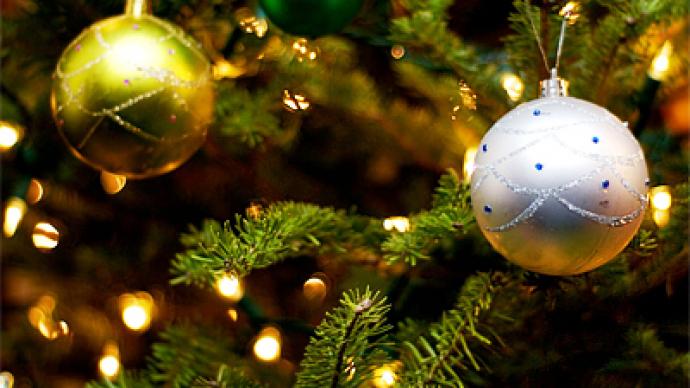 A 30-meter high Christmas spruce set up in Cathedral Square inside the Kremlin walls has been decorated with thousands of festive colorful lights and ornaments.
White, blue and red lights – the colors of the Russian flag – adorn the fir. The traditional tree was brought in VIP style from Klin in the Moscow region, to the city center last week. Father Frost – Russia's Santa Claus –  drove a truck with the spruce on board.  It was accompanied by the flashing lights of the traffic police.
The fir, which is a symbol of the festive season, was greeted with songs, dances and fireworks along its route to the capital.The 100 year-old spruce was cut down at the Klin District tree farm on December 15. A special task force was set up to find the tree. About 100 candidates were considered for the post of the main Christmas tree this year. Treated almost like royalty, the winner was guarded round-the-clock until the felling ceremony in the Moscow region.
You can share this story on social media: