'Wikilicious' law professor publishes nude calendar in aid of whistleblowers (PHOTOS)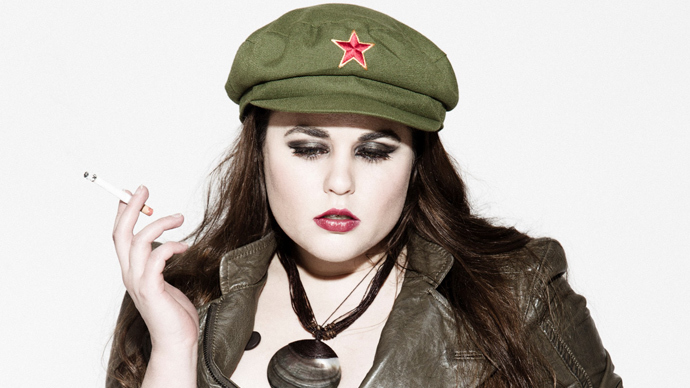 An Irish legal expert has shot a "political" glamour calendar to draw attention to the work of whistleblowers. The proceeds will help fund WikiLeaks and other activist organizations.
Dr Roslyn Fuller, who specializes in international law, explained why she decided that a selection of provocative photos would do more to help Assange, Manning and others than her direct area of expertise.
"Whistleblowing is not some stuffy, intellectual issue that we can only discuss in the rarefied atmosphere of academia," Fuller, who has lectured at the National University of Ireland in Maynooth, told RT.
"Selflessly revealing information that benefits all people and uncovers the severe abuses of power that occur in our current system is about as hot as you can get."
But doesn't a fun-loving calendar trivialize the ordeals of whistleblowers?

Chelsea Manning faces 35 years in prison, Julian Assange has spent more than a year living in a room in the Ecuadorean embassy, and NSA leaker Edward Snowden is unlikely to return to his homeland, staying in a secret location in Russia.

"Trivialization was something I thought about long and hard, and I realize that people may feel differently about this," says 33-year-old Fuller, who was born in Canada.

"But I am trying to integrate whistleblowing into mainstream culture because we aren't going to win this battle unless we can get the majority of people behind us."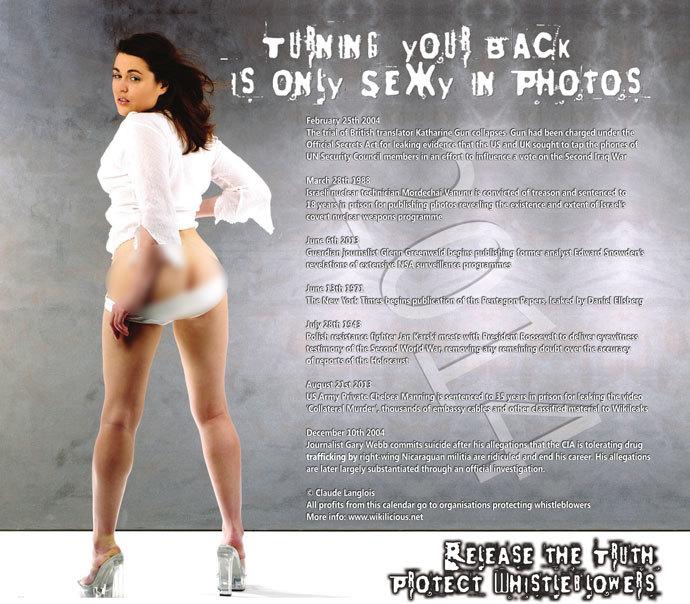 The calendar itself juxtaposes political double-entendres, such as "Turning your back is only sexy in photos", and racy photos with a timeline of whistleblowing landmarks.

Fuller says that while colleagues have supported her in private, she is "jeopardizing" her legal career, and has been told by several peers that she will "pay a price."
"Imperilling my career is a very minor sacrifice compared to the things they have done and I only hope that if I were put in a similar position, I would have the nerve to do what they did," says the lecturer, who has also developed a second career as a media contributor with Huffington Post and Irish newspapers.

As well as helping whistleblowers out financially, Fuller believes that soon she will meet the people she regards as heroes, even if it is in a prison cell as they await trial.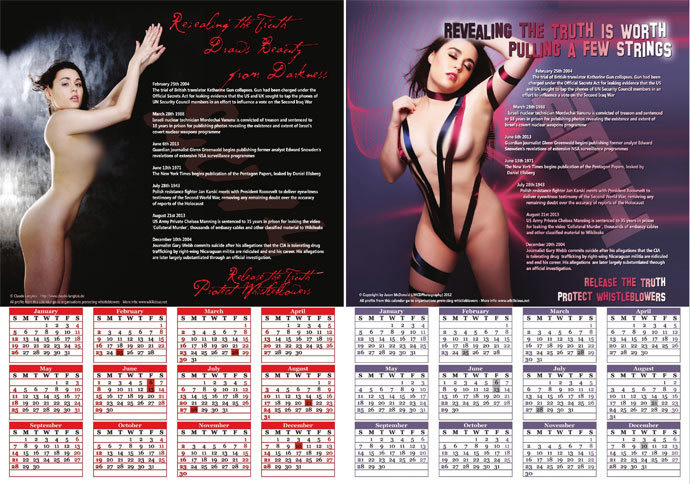 You can share this story on social media: