WikiFakes: Whistleblowing giant admits trolling NY Times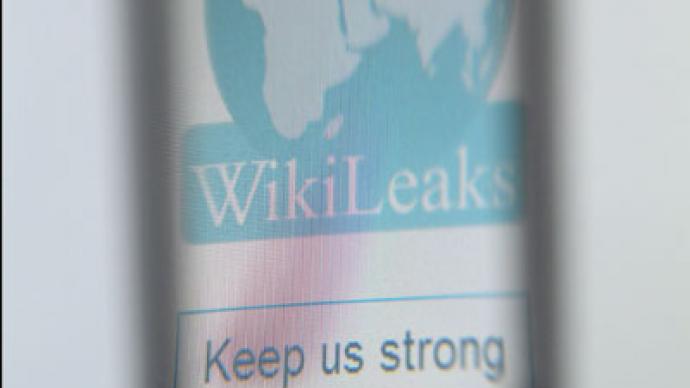 The top whistleblowing website, WikiLeaks, has admitted to penning the recent fake opinion piece attributed to the New York Times. In the article a prominent NYT columnist allegedly defends WikiLeaks and denounces a financial blockade of the press.
"Yes. We admit it. WikiLeaks (Assange & co) and our great supporters where [sic] behind the successful NYTimes banking blockade hoax," a tweet from a WikiLeaks account read. On Sunday, an op-ed article signed by NY Times active contributor Bill Keller began to circulate on the Web. The writing style closely resembled that of Keller and the interface of the web page looked like an opinion page of the NY Times. The publication also referenced a number of actual articles by Keller with hyperlinks.In the piece entitled "WikiLeaks, a Post Postcript" the author defended WikiLeaks and argued that Julian Assange's actions should be protected under the First Amendment. "You don't have to embrace Assange as a kindred spirit to believe that what he did in publishing those cables falls under the protection of the First Amendment," the article read. He also spoke against the possible financial blockade the NY Times may face for publishing articles based on leaked WikiLeaks cables. The piece was followed by a number of tweets from Keller's Twitter account, which subsequently also turned out to be fake. Later Keller denounced the piece on his real Twitter account."There is a fake op-ed going around under my name, about WikiLeaks. Emphasis on "fake." As in, not mine," he wrote. Notwithstanding both Keller's and Wikileaks' statements the article has not been removed and is still available online.By the time the hoax was exposed it had deceived many, including such experienced hacking activists as the Anonymous group. "NYTimes' Bill Keller says "criminalizing WikiLeaks publication of cables is an attack on all of us," the Anonymous twitter account read. After admitting responsibility for the fake editorial, WikiLeaks explained that their action was moved by the NY Times' silence over the whistleblowing website's financial hardships that were caused by the blockade."What is not a hoax is that WikiLeaks is under illegal economic censorship by US financial insitutions and NYTimes says nothing. The rats," WikiLeaks tweeted.This comes two weeks after WikiLeaks won its case against Valitor formerly known as VISA Iceland. In 2010 Valitor imposed a financial blockade on DataCell, the company that processed donations to WikiLeaks. In 2010 Master Card and other companies also stopped processing transactions to the website. DataCell allowed Visa card holders to process donations to WikiLeaks.By holding up DataCell transactions, Valitor, the whistleblowing website claims, stripped away over 95 per cent of donations from supporters, costing the organization in excess of $20 million.
You can share this story on social media: