WikiLeaks wins case against VISA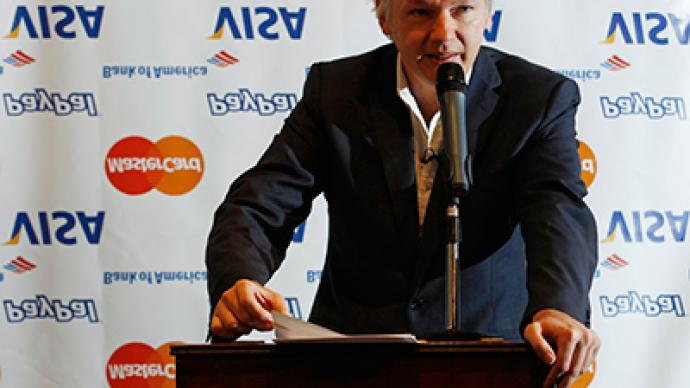 The Reykjavík District Court has ruled that Valitor, formerly known as VISA Iceland, violated contract laws by blocking credit card donations to Wikileaks, according to a press release posted on the whistleblowers' Twitter account.
The court also ordered that the donation gateway should be reopened within 14 days otherwise Valitor will be forced to pay a fine of  $6,200 daily. Valitor CEO Vidar Thorkellsson told Bloomberg, however, that the company would appeal the ruling. He declined to comment further.

WikiLeaks founder Julian Assange said "This is a significant victory against Washington's attempt to silence WikiLeaks. We will not be silenced. Economic censorship is censorship. It is wrong. When it's done outside of the rule of law its doubly wrong. One by one those involved in the attempted censorship of WikiLeaks will find themselves on the wrong side of history."
The blockade stripped away over 95% of donations from supporters of WikiLeaks, costing the organization in excess of  $20 million.

In June, Datacell, the Iceland-based company that processed donations for WikiLeaks, filed a case against Valitor, the company behind VISA and MasterCard, for "unlawfully suspending financial services".

Wikileaks faced a number of financial obstacles in 2010. When Master Card and other companies began to block payments to the site, Datacell allowed VISA card-holders to donate to Wikileaks via the company.
However, Visa banned its card-holders from donating to Wikileaks. Datacell's director Olafur Sigurvinsson told reporters he was amazed at the double stadards.

"I can support Al-Qaeda, the Ku Klux Klan, buy weapons and drugs and all kinds of porn with my Visa card. There is nobody investigating this, but I cannot support a human rights organisation which is fighting for freedom of expression," Sigurvinsson said.
Donating money is a basic right in every free society, agrees human rights activist Peter Tatchell.
"Julian Assange and WikiLeaks have not been charged with any offence, so to pre-emptively cut off the finances of a company that has not been found guilty of any crime, I think, is a very, very bad omen," he told RT. "Once we give those companies the right to veto whose donations to which companies they would accept, we are on a slippery road not only to censorship, but indeed to an unfree society."