Who is to blame for rise in adolescent STDs among UK kids?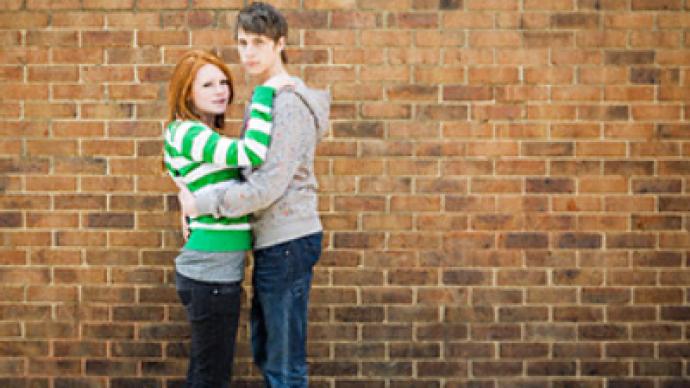 Children infected with diseases through having unprotected sex have reached unprecedented levels in the UK. Whilst the finger is being pointed at the government, others insist that shrinking moral standards are to blame.
An increase in the number of under 16-year-olds in Great Britain with a sexually transmitted disease has risen by a monstrous 58 percent. Many are blaming the government for the extraordinary increase, not only for their "complacent and lax" attitude when it comes to informing the young about sexual health, but also for slashing public health spending in recent years. Schools providing insufficient sex education are also regarded as contributing to the alarming levels of youngsters contracting infections like herpes and Chlamydia. But can the responsibility lie solely in the hands of the government and teachers? Or are the youngsters of today merely a product a society in which monogamous relationships and marriage have taken a back seat?
National screening reveals alarming statistics
According to government figures gathered by the Department of Health, the number of teenagers diagnosed with a sexually transmitted infection has doubled in the last five years, with the biggest increase, of 90 percent, being those infected with Chlamydia, the world's most common STD. Norman Lamb, the Liberal Democrat health spokesperson, insists that the government is answerable because of a general disinterest and nonchalant attitude in the subject.
Lamb stated, "This shocking increase is a damning indictment of the government's complacency when it comes to the sexual health of our children. The number of youngsters contacting sexually transmitted infections is very disturbing. Children must be informed about the risks involved in sexual relationships and taught how to be safe."
Lamb sees the government's reduction in spending on public health as also contributing to the increase in STDs as health services do not have the facilities or staff to provide adequate information to young people about sexual health.
He added, "The government has slashed public health spending over recent years. This short-sightedness is putting a whole generation at risk of a sexual health crisis."
Schools under attack
Schools in Britain are also being criticized for providing children with insufficient education about issues surrounding sexuality. Some teachers are being condemned for a tendency to uphold an old-fashioned approach which holds that, by providing information on the subject, they are actually giving permission for young people to become sexually active. Consequently complete abstinence is often the preferred advice. Liza Jones and two of her friends recently attended a screening for Chlamydia after reading a report that, if left undetected, the infection can lead to infertility – a serious consequence that they had not been informed about at school. 16-year-old Miss Jones said:
"Education about sex is virtually non-existent at our school. I read about Chlamydia and how it can cause fertility problems in a magazine and I was so worried I went and got tested. I think greater education about these diseases and how to avoid them at school would definitely lead to less [sic] kids becoming infected."
Not just a British problem
The STD "epidemic", and who is to blame for it, is not a crisis confined to the UK. In the US the levels of youngsters contracting sexually transmitted infections is also on the rise. According to the Centers for Disease Control, STDs are mounting at an alarming rate in the state of Arizona, where as many as a quarter of all girls aged 14 to 17 have Chlamydia, syphilis, gonorrhea or HPV. As in the UK, the root of the crisis, for many, lies in the slack attitude by the government and in schools. Bryan Howard, the president of Planned Parenthood Arizona, reiterates Lamb's concerns and believes the problem is through a lack of sex education. According to Howard,
"I got better sexual health education in 1976 than the average young person in school is likely to get today."
The death of monogamy and marriage
Although society during the last few decades has undergone a radical transformation and some believe the children of today are results of a civilization in which sex within wedlock and traditional family values are few and far between. Today, children are growing up in a society with a 52 percent divorce rate in which more and more people are not interested in married life and, for some, these "slacker values" can be blamed for the rises in sexually-related problems like STDs and teenage pregnancies. One teacher, known as J. G. Milly, says sex education is regularly taught at her school and argues that it shouldn't be. She said,
"I disagree with sex education being part of the school systems. That is an issue parents need to be responsible for. The kids are not products of school teachings, they are products of their home circumstances. Nothing I do will shape these kids nearly as much as what their parents do. I play a part, yes, but a small part."
Another teacher from the United States agrees that it is the values in contemporary society that responsible commenting,
"It's not about education or the lack of education, it's about morals. I am close to 50 and have worked with teens who have 2, 3, 10 times or more sexual partners than I have had during my entire life! Education is not the most important aspect that causes a reduction in sex, it is morals."
Parents undoubtedly play a key role into the reasons why a growing number of children are becoming infected with sexually transmitted diseases. Rising divorce rates and "promiscuous" relationships are ultimately shaping children's perception of sex and sexuality, as every action has a consequence. Pinpointing the blame solely on the government and teachers is surely inaccurate and unfair. Perhaps ministers, those in education, and parents should be working together to create a heightened awareness and a greater understanding of what has – as the recent figures released in Britain have shown – become a very worrying and pressing issue.
Gabrielle Pickard for RT
You can share this story on social media: