Western sanctions against Russia 'irrational and designed to assert US dominance' – Russian FM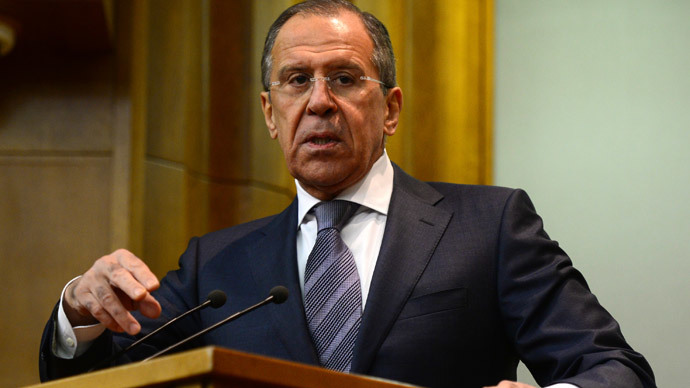 The sanctions, which the Western world imposed on Russia in response to its intent to incorporate Crimea, are "unjust, irrational and would create unnecessary barriers," the Russian Foreign Minister said.
Sergey Lavrov also added that the measures are simply designed by the US "to assert its dominance," as he spoke to Russian senators, who are considering this Friday documents on accepting Crimea as part of Russia. These had been submitted to the parliament for ratification earlier on Wednesday.
He added that Moscow finds it hard to talk to the West, which is detached from reality and still thinks that Russia may change its stance on Crimea.
The Foreign Minister has also said that the assessment of the events in Crimea by the West is far from reality.
"Critics of Russia have been recently charging it with unlawfully taking Crimea, use the term 'annexing'. I advise my Western colleagues, whom I regularly meet, to watch footage from Crimea," Lavrov said. "That joy, that heartfelt happiness cannot be played, rehearsed or stage-managed."
"Russia is devoted to a political solution of the Ukrainian crisis and believes that the suggestions on the issue, which the foreign ministry previously publicized remain relevant," Lavrov stressed.
Lavrov said Moscow is participating in the preparation of an observer mission from the Organization for Security and Cooperation in Europe (OSCE), which would be sent to Ukraine to monitor the ongoing turmoil. He stressed that the mission would not be traveling to Crimea.
He also said Moscow is compiling evidence of crimes and violations of human rights in Ukraine during and after last month's coup, which ousted President Viktor Yanukovich from power.
Furthermore, the issue of EU-Ukraine political cooperation and the signing of the association agreement, the FM said, "is rooted not in the pursuit of the best interests of Ukraine, but in geopolitical point-scoring."