A wedding photo to die for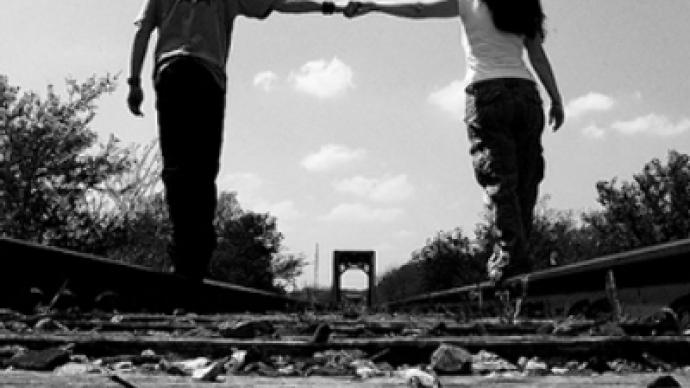 A recently wedded couple dodged death by a hair's breadth when posing for a photo on railroad tracks. Following the incident they said, however, that they were doing "such a romantic thing."
The incident happened at a railroad station in the city of Tomsk in Western Siberia, reports Interfax news agency.
In an apparent outbreak of ill judgment the young people and their friend jumped from the platform just as a train was approaching. The obvious fact that they stepped right into a deathtrap escaped them.
The couple posed, hugging each other on the tracks, while the third member of the thrill-seeking trio prepared to take a shot with his camera.
"This photo could have been the last in the newly weds' lives," said a traffic police spokesman Aleksey Grinko.
Luckily, all the young people were dragged back on the platform before the train could run over them.
Explaining the escapade, which nearly made them eligible for the Darwin Award, the couple said they thought it was very romantic.
They were fined and released by the police, who commented: "Hopefully, the youngsters will learn from the lesson."
Ironically, regardless of their daring efforts, they didn't even manage to take the photo after all.
You can share this story on social media: