Wave of violence across Iraq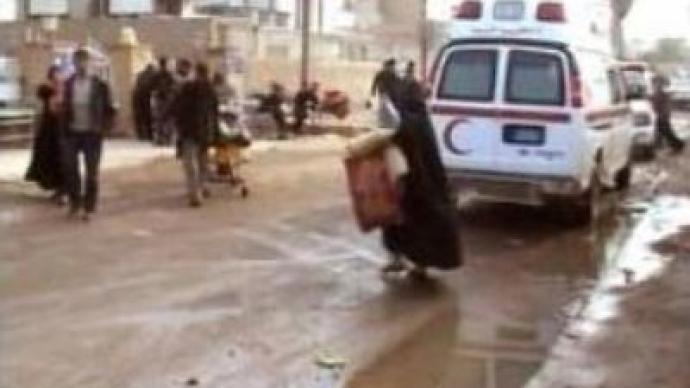 The death toll from two bombs near a university in the east of Baghdad has now risen to about 65, with at least 110 wounded. It is the worst in a string of attacks across Iraq that have killed more than 80 people.
Two bomb attacks near a Sunni Mosque in Baghdad have killed 15 people and injured at least 70 more. The blasts were the most serious in yet another day of violence across the country.Also in the capital, a roadside bomb killed 2 policemen and 2 civilians, whilst a sniper shot dead a guard outside the headquarters of state-run newspaper Al-Sabah.In Iraq's second biggest city, Mosul, local police say a drive-by shooting left three people dead. Meanwhile the United Nations has released new figures of the Iraqi death toll in 2006. It says more than 34,000 civilians were killed last year. More than 6,000 people were killed in November and December alone. The figure exceeds official statistics released by the Iraqi government. And the UN's envoy to Iraq puts the total wounded during 2006 at more than 36,000. He blames the huge figure on poor security and militias that have infiltrated police and army units.There's no comparable data for 2005, but all evidence suggests that the increase in sectarian violence is to blame.
You can share this story on social media: