Washington sends forth stooges to replace Gaddafi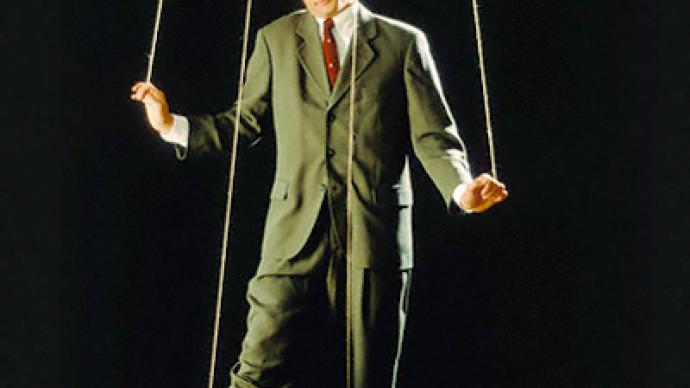 Several countries, including France and Italy, have already recognized the Benghazi-based National Transitional Council as the legitimate power in Libya, so it is just a matter of time before Washington follows.
So far the US has not granted full diplomatic recognition to the newly-formed council of the Libyan opposition, but described it as "legitimate and credible" – and it is no wonder, because the leader of Libya's Transitional National Council is Washington's perfect man in the country.Mahmoud Jibril lived and studied in the US for years, and on his latest visit to Washington he did not fail to show how devoted he is to American values."We really believe and we really aspire that our message to the American people, we're here to join hands to build a democratic dream on the Libyan soil," Mahmoud Jibril proclaimed.And Washington "joined hands" with those seeking to replace Gaddafi and assume power in Libya. To help prop them up, the US pledged to funnel billions of dollars of Gaddafi's frozen assets to the Transitional National Council."I am currently drafting legislation at the request of the State Department and the Administration that we authorize the transfer of valuable cash assets to the [Libya's Transitional National] Council," announced US Senate Committee on Foreign Affairs' Chairman John Kerry.
But the support from Washington comes not only in the form of money and Tomahawk missiles, but also in military command. One of the commanders of the Libyan rebel army is General Khalifa Hifter. A long-ago Gadaffi-defector, he lived in a Washington suburb for the last 20 years before he took off to Libya in March this year to command the rebel forces. Khalifa Hifter lived just minutes away from CIA headquarters, although any intelligence connections have never been officially confirmed.Asia Times correspondent Pepe Escobar told RT that "At the moment we have CIA operatives all over eastern Cyrenaica (the eastern coastal region of Libya), CIA agents, even before Obama recognized it, pouring into eastern Libya, working alongside French intelligence and British SAS as well – they're manipulating the agenda of this transitional council."Some analysts say the US is using the turmoil in Libya to propel people who would be loyal to their interests to power."Gaddafi, having been there for 40 years plus, had a will of his own so he had a significant degree of independence and he had his own policies," explains investigative journalist Webster Tarpley."You look at this collection of [Mahmoud] Jibril, [Abdel] Jalil, [Abdul Fatah] Younis and [Khalifa] Hifter – these people are foreign agents, they are NATO stooges, they are completely controlled and they will never be able to assert any kind of independent, autonomous Libya," Tarpley predicts."The risk of the puppet regime is that it will degenerate into chaos. Right now the rebels can only exist with complete NATO support," he concludes.A number of leaders who were propped up by Washington have faced popular discontent.In Egypt, Hosni Mubarak had been extensively supported by the US for decades, despite domestic disapproval of his policies.Yemen has seen violent protests over the rule of its president, who many believe has managed to hold on to power only thanks to US support.And the government of Hamid Karzai in Afghanistan has been struggling with public discontent for years.Former US Foreign Service diplomat George Kenney shared that, "The US and its allies will go in to establish some sort of regime that we approve of, but the process is not going to be a democratic one and in the long run the odds are overwhelming that the Libyan people will reject that regime.""The American policy-makers talk about this kind of thing. They are not themselves deluded, they know perfectly well what they are doing. They know it is not going to work in the long run. But they have other reasons for wanting to have short term games," Kenney said.Having clearly taken sides in the Libyan civil war, Washington is now seeking to forge strong ties with whoever might come to power there. But analysts say such an overwhelming support – financial, military and political – never comes without strings attached.
You can share this story on social media: