Was Ingush president attacked by brainwashed killer?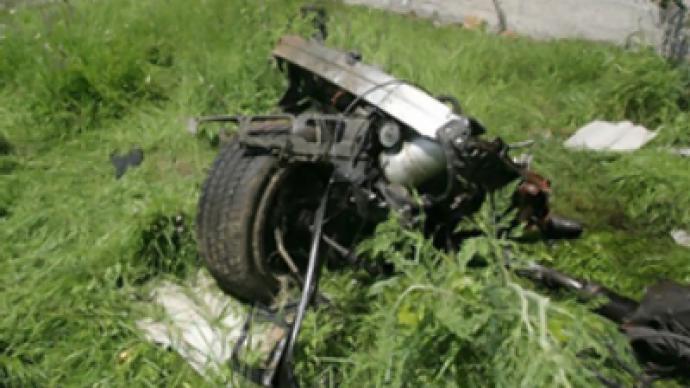 The terrorist behind the suicide bomb attack on Ingush president was neither mentally ill nor a drug addict, but was a specially-trained and brainwashed man acting on cold-blooded premeditation, informs Kommersant daily.
The suicide bomber's identity remains unknown, but detectives say he planned every step of the attack, kept in mind all the details and pursued the intended plan to the last second of his life.
Witnesses reported that the driver of Toyota Camry that blew up in the middle of the motorcade of Ingush president Yunus-Bek Yevkurov was acting rationally. He managed to pass a police roadblock post twice without attracting attention. Then, once the president's motorcade appeared on the highway, he even changed direction of movement and made a U-turn right in front of the motorcade to be in the same traffic lane with the target.
When the police car heading the motorcade demanded that he clear the way, the Camry's driver successfully pretended to be at a loss, thus managing not to reduce speed completely and stop to a halt in order to be able to cut into the president's motorcade and bring the bomb into action close to president's armored Mersedes.
Earlier reports that the suicide bomber was a woman found no support. According to investigators terrorist was a thickset man with hair 2-3 centimeter long.
Right now Ingush police are looking out for all extremists that are known to the republic's authorities and fit the description, who disappeared from their permanent place of residence on the day of attack.
Police authorities stress that one of their main tasks now is to identify the psychologist that brainwashed the bomber. They need to isolate this person from society or simply terminate him as soon as possible, because they assume that a person capable of inducing a grown man into committing a suicide bomb attack without fear and doubt could possibly do the same trick once again.
You can share this story on social media: