Walled-in by a court ruling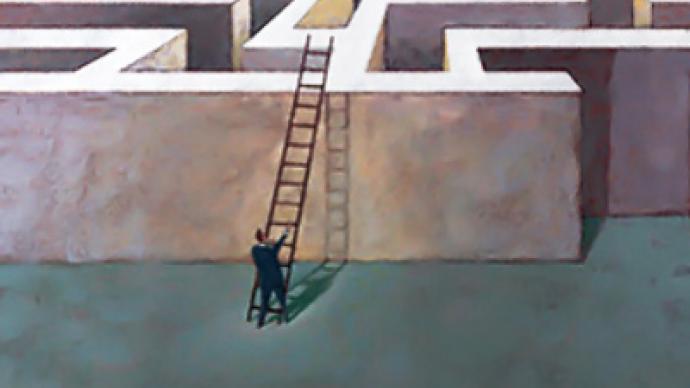 Two people were walled-in part of their home in the central Russian city of Novosibirsk after a court ruling ordered them to divide an inherited apartment using a wall.
As one of the lawyers, Igor Smirnov, told Interfax on Friday, one of the proprietors, along with his mother, were walled-in that part of the apartment which has no front door.
"It has been several days now that the young man and his mother have been in seclusion. They cannot leave. It should be noted that the part of the apartment in which they are in has a toilet and bathroom, but no kitchen, so they are forced to eat cold food," Smirnov pointed out.
As the lawyer explained, this unlikely situation occurred as a result of an inheritance dispute. In 2000 the family's father bought two apartments next to each other on a single flight of stairs.
He then reconstructed them to form one five-bedroom apartment. After his death, the apartment should have been passed on to his only heir – his son.
"However, because the apartment was never legally registered, the father's brother made a claim for the inheritance, being the proprietor of one of the apartments before their reconstruction," Smirnov pointed.
According to the defense, the claim was unsubstantiated. However, after several years of court proceedings, it was ordered to once again divide the apartments according to their original plan.
The court's press service pointed out that the wall construction was paid for by the deceased's brother. It was also noted that the two people walled in the apartment's half were not impeded from building another front door or kitchen within their half.
"Their unwillingness to undertake these works, i.e. bringing their living space to a state suitable for living, should not impair the lawful rights of the plaintiff, which were confirmed by a court ruling," the press service noted, citing the ruling.
Nevertheless, according to Igor Smirnov, his client intends to continue his fight for full ownership of the apartment.
You can share this story on social media: