Off the wall: a mental barrier between Russia and Latvia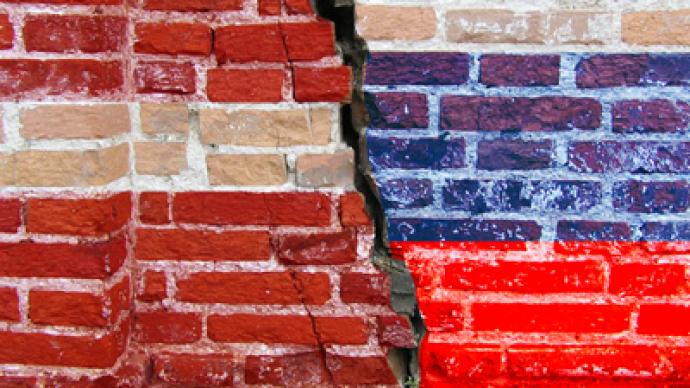 Notorious Latvian nationalist Aivar Slutsis, who also doubles as a doctor in the US, has urged his fellow countrymen to protect themselves from Russia. An imaginary wall would be just enough, he thinks.
Despite Latvia thriving independently for almost 20 years, the doctor insists the country's eastern neighbor still prevents it from becoming as developed as Northern Europe, Mixnews reports. "A separating wall between Russia and Latvia would help the latter turn its back on evil, death and losses coming from the East for the last 500 years," Slutsis told the Latvian Telegraf.  Slutsis says he is sure it is Russians who threaten Latvia's prosperity. "Without Russians Latvia would, in moral terms, reach Finland and the Scandinavian countries," he said, adding that "the EU must help Latvia eliminate the effects of Russia's occupation".   Until recently, the doctor was a member of the Latvian Civil Union, part of the ruling coalition. However, late in 2010 he was excluded from the union following a political scandal which occurred after his correspondence with the union's head Valdis Kristovskis was published. Apart from other things, he shared with his pen-friend his reluctance to treat Russians as well as Latvians.Back then, Latvia's President Valdis Zatlers, also a former doctor, denounced Slutsis saying his words discredit the profession.
You can share this story on social media: