Violence against police in Dagestan continues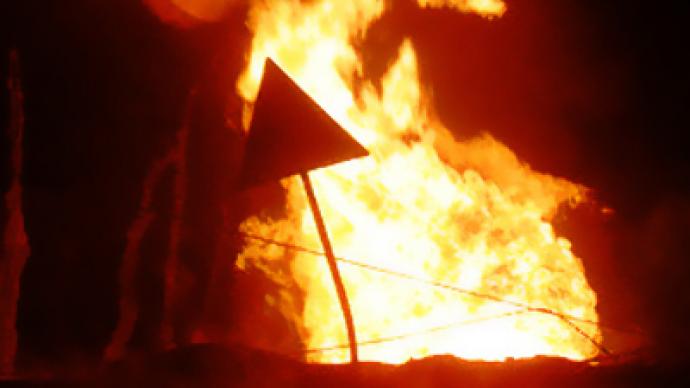 Police have found a forth bomb in Makhachkala, one of major cities of Dagestan, southern Russia, after two major explosions rocked the city on Monday night, and another one was defused. There are no victims reported.
The fourth homemade bomb was found at 12:00 local time (09:00 GMT) not far from the scene where two major blasts took place several hours earlier. Bomb disposal experts are working at the scene.
The police believe it was a planned terrorist attack on the police officers. The first explosion rocked the road where a police vehicle was passing by.
The second bomb exploded slightly later when more police units arrived at the scene and closed off the area. The total force of both explosions was equivalent to about eight kilograms of TNT.
Later when the bomb squad arrived, they found and defused another bomb in the area.
Given the position of the bombs, it would appear that they were all aimed at the police forces.
You can share this story on social media: