Police eliminate terrorist cell in Dagestan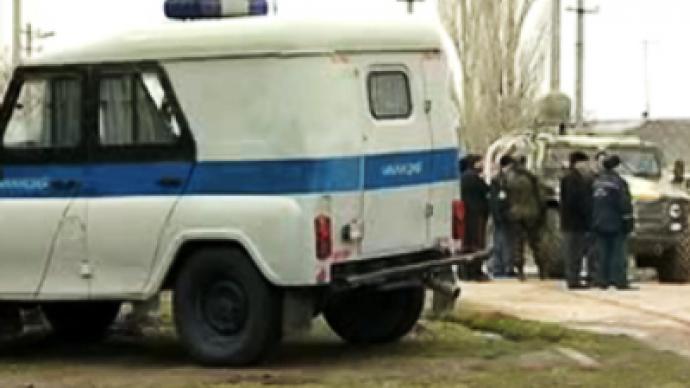 Special forces killed three suspected terrorists during an operation in Dagestan on Thursday. Notorious militant leader Omar Sheyhulaev is believed to be among the dead.
The counter terrorist sting started at 4am local time (1am GMT) on Thursday. Militants armed with machine guns and pistols were cornered in two houses in the Leninkent settlement.
A police report says the militants refused to surrender and threw four grenades at the policemen. As a result two police officers were slightly wounded.
Wanted in Russia and abroad, Sheyhulaev was a prominent militant in the region.
The head of the FSB in Dagestan, Vyacheslav Shanshin, said expert analysis is under way to confirm whether Sheyhulaev was killed.
"According to preliminary data, during the counter terrorist operation in the settlement of Leninkent near the Dagestan capital, Omar Sheyhulaev has been killed. He was identified by a photo," he said.
Omar Sheyhulaev was the leader of the "Sharia" Islamic organization. Ideologically, he was closely related to the terrorists Rappani Halilov and Rasul Makasharipov, killed in September 2008 and July 2006 respectively.
Earlier, police said the suspected militants were natives of Dagestan capital, naming them as Arslan Aldaev, Mahach Magomedov and Gadzhimurad Kamalutdinov, nephew of Wahhabi leader Bagautdin Magamedov. However, it is now thought that Omar Sheyhulaev was killed in the attack.
The group has been blamed for a number of terrorist acts, including murders and attempting to kill police officers.
Investigators continue to work at the scene of operation.
You can share this story on social media: