Victim of Urals nightclub fire dies in Moscow hospital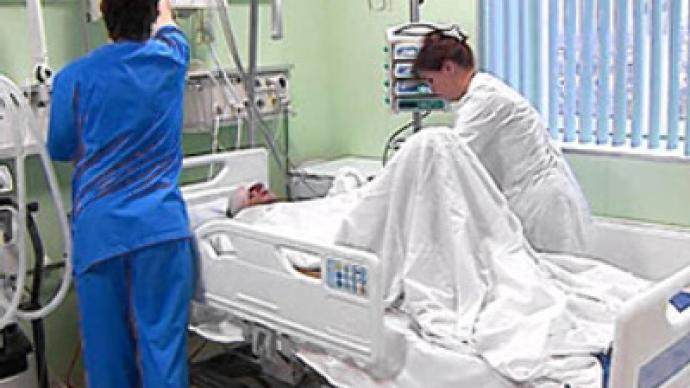 A woman who sustained injuries during the fire in the Lame Horse nightclub last December died on Tuesday, bringing the death toll to 156. Eight more victims remain in hospitals.
The Itar Tass news agency reported the news on Wednesday identifying the deceased as a 38-year-old woman. It also said that another woman injured in the fire was released from hospital on Tuesday.
The fire broke in the Lame Horse nightclub in the Urals city of Perm on December 5, 2009, killing most of those present. An investigation has shown that the fire started because of a fireworks show. The laws on fireworks were seriously tightened throughout Russia following the incident. Three people – an owner, the director and the art-director of the nightclub – were arrested and are currently on trial on charges of criminal negligence. The man who made the fireworks show has been also arrested and charged within the same case.
You can share this story on social media: