Verizon exec blasts 'consumer-centric' Google, Yahoo, Microsoft over NSA lawsuit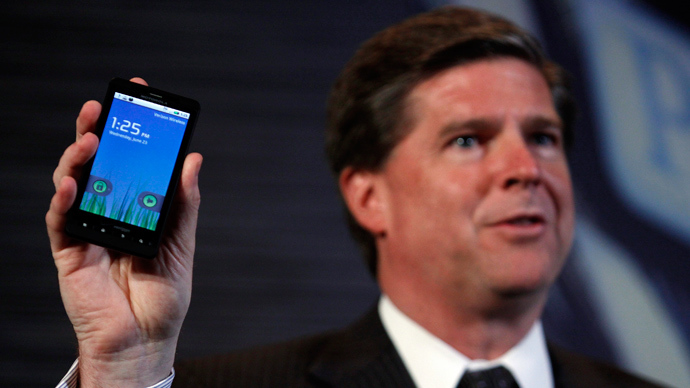 Tech firms seeking court orders to make public details of their dealings with the NSA are 'consumer-centric' grandstanders disregarding US national security, according to public remarks from an irritated Verizon president, John Stratton.
The stinging critique Stratton launched at a media event in Tokyo targeted Google, Yahoo and Microsoft, who are preparing a lawsuit seeking the overturn of a government order, which forbids them to make public their relations with intelligence agencies.
The companies have been giving the government access to customer data, according to leaks from former NSA contractor, Edward Snowden. They are barred from openly discussing the issue, but say they want to do so to mitigate the damage to their image over the apparent privacy violations.
"I appreciate that the consumer-centric IT firms… that it's important to grandstand a bit, and wave their arms and protest loudly so as not to offend the sensibility of their customers," Stratton said as cited by ZDnet. "This is a more important issue than that which is generated in a press release. This is a matter of national security."
Verizon itself came under fire when one of Snowden's earlier leaks revealed, that it was handing over massive amounts of their customer metadata to the NSA on a regular basis. The data allows establishing among other things caller and recipient phone IDs as well as time and duration of calls.
The publication [of leaks] started a massive privacy violation scandal, in which critics of the US government say that it overstepped its authority under the Constitution by a large margin in pursuit of security goals.
Stratton defended Verizon's position, saying balancing privacy rights with national security issues is beyond the company.
"This is not a question that will be answered by a telecom executive; this is not a question that will be answered by an IT executive. This is a question that must be answered by societies themselves," he argued.
"The laws are not set by Verizon, they are set by the governments in which we operate," the Verizon executive added. "I think it's important for us to recognize that we participate in debate, as citizens, but as a company I have obligations that I am going to follow."
Verizon has to comply with regulations of every jurisdiction it operates in, whether in the US, Britain or Japan, Stratton said.
"As it relates to the NSA – as has been discussed, the information was conveyed under a very rigorous process that had oversight by all three branches of the United States government," he said.
The company official didn't elaborate on whether it makes Verizon a "government-centric" firm that is not obliged to tell its customers how their data is collected and used.
You can share this story on social media: