One dead in Venezuelan mid-air air force collision (PHOTOS)
Published time: 22 Nov, 2012 23:10
Edited time: 23 Nov, 2012 03:10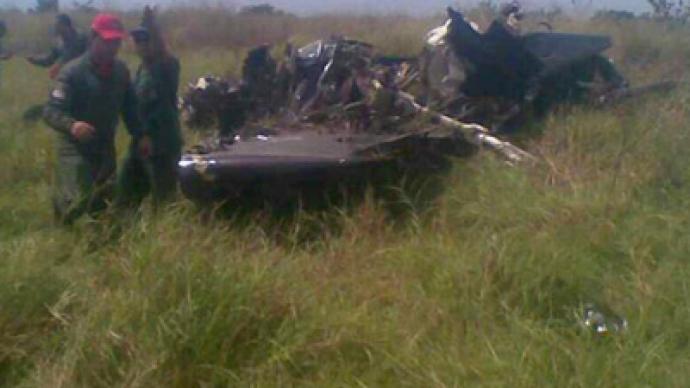 One pilot has died when two Venezuelan military attack planes collided midair, Agencia Venezolana de Noticias reports. The surviving crew were taken to a nearby military hospital.
­The accident, near the Libertador air base, involved two Bronco O-V planes that were performing exercises ahead of the air force's anniversary celebrations.
Three members of the crew were able to eject themselves and were taken to a hospital in the city of Maracay.
Venezuelan Communications Minister Ernesto Villegas confirmed the incident via social media.

"An unfortunate incident in rehearsals of aerial parade for Military Aviation Day. A brave pilot died. Official information soon," the minister tweeted.
Officials have sent their condolences to the families.
President of the National Assembly Diosdado Cabello, speaking at an official function, said "condolences (for) today's accident of two planes. Our sorrow, our words of grief."
(Image from facebook.com/TraficoAereoColombia)
(Image from facebook.com/TraficoAereoColombia)