Venezuela set for presidential vote as Maduro claims Colombian infiltration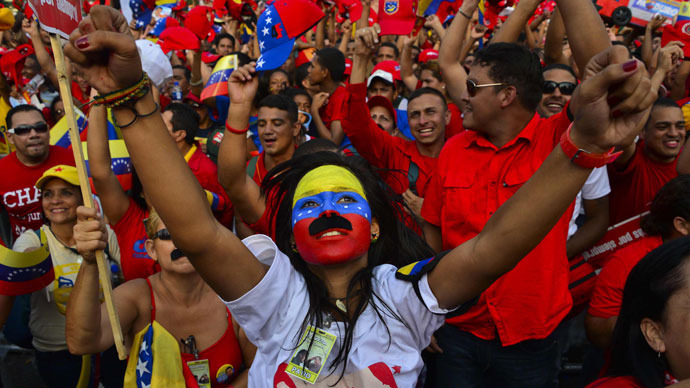 Venezuelans are set to choose their next leader this Sunday, as opposition candidate Henrique Capriles faces incumbent Nicolas Maduro - who says his government has captured a group of Colombian insurrectionists seeking to destabilize the country.
Thousands of Venezuelans turned out for the final rallies held by both Maduro and Caprilles, with the latter appearing in the city of Barquisimeto to what El Pais reported to be millions of supporters. In the Venezuelan capital Caracas, meanwhile, Maduro appeared defiantly in front of a solid wave of supporters, all clad in the traditional red of the Chavista party, standing alongside famous ex-footballer Diego Maradona, a longtime supporter of the late Chavez.
In anticipation of Sunday's vote Venezuelan authorities closed the border with Colombia, while Maduro announced during his final rally in Caracas that a plot by Colombian paramilitary forces to disrupt the elections had been foiled by his interim government. According to government officials, the group was found with weapons and C4 explosives - bringing Maduro to proclaim the group had "come to murder the state ."
The presidential race is undoubtedly a referendum for or against the heir-apparent to the decades-long administration of the late Chavez, Maduro - who at every opportunity has framed his candidacy as a continuation of the former president and the Bolivarian movement. Maduro supporters filled the central streets in Caracas, chanting "Chavez, I promise, I'm voting for Maduro!" and "With Maduro, the people are secure!"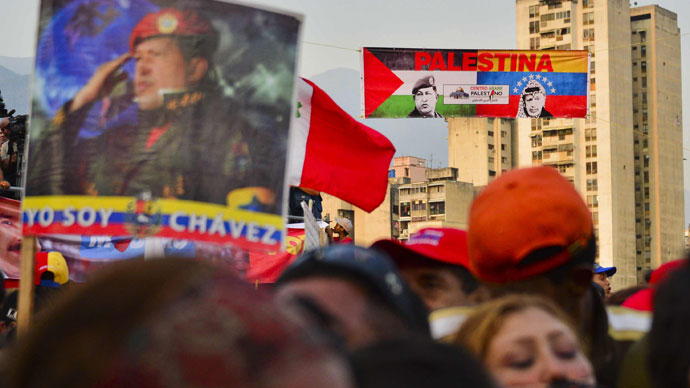 Though both candidates have had minimal time to mount a campaign, in that brief time the contest has been defined by stinging personal attacks on Caprilles, the former governor of Miranda state, who lost the 2012 election against Chavez by a margin of 54% to 44%. Those February elections took place under accusations of voter intimidation and irregularities on the part of the incumbent party, as well as a number of violent episodes, including an attack by armed men during an opposition rally.

An estimated 18 million Venezuelans will head to polling stations across the country, while most pollsters give Maduro over a ten percentage lead against Caprilles and the five other candidates. The government has deployed 141,000 members of the Bolivarian National Armed Forces and banned the sale and distribution of alcoholic beverages ahead of the voting.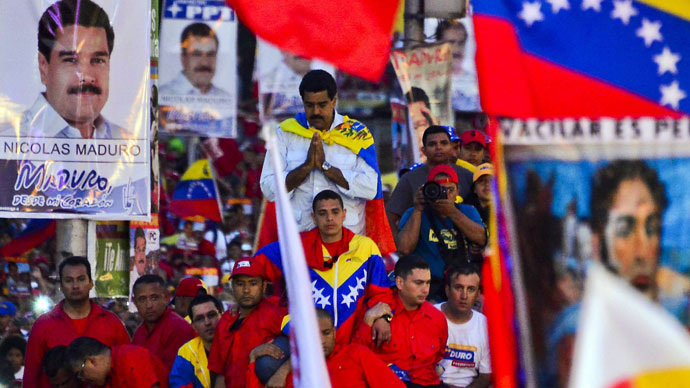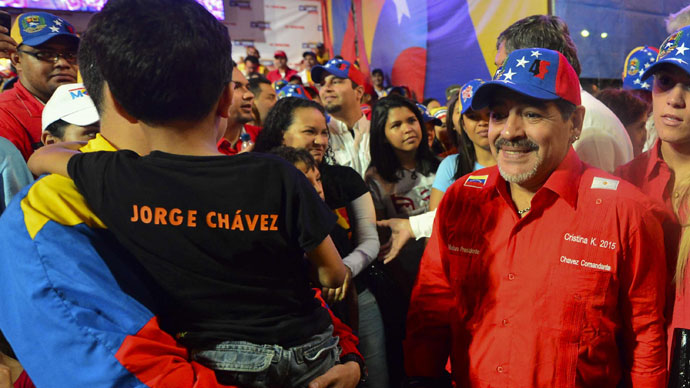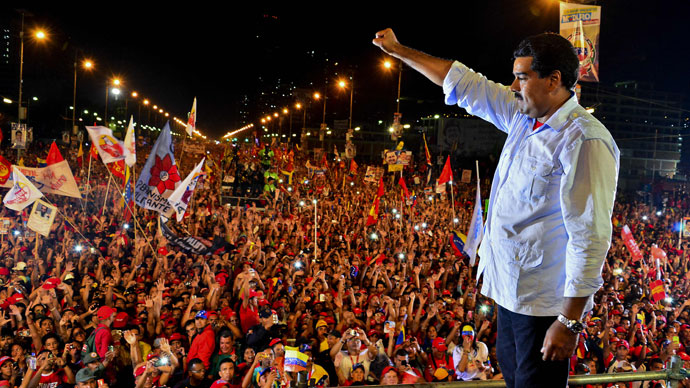 You can share this story on social media: