Venezuela ejects Panamanian ambassador over alleged conspiracy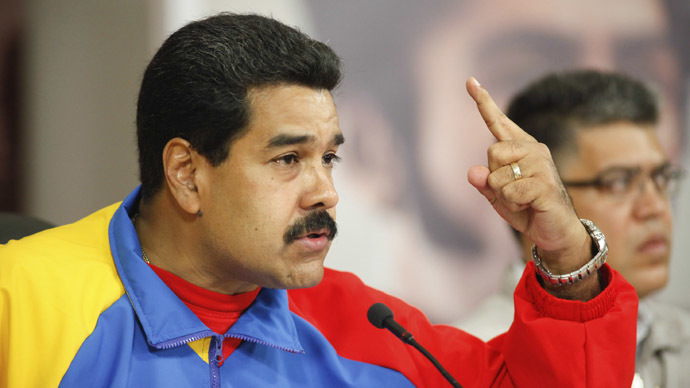 Caracas has ordered the expulsion of the Panamanian ambassador to Venezuela and three other diplomatic staff. Venezuelan President Nicolas Maduro severed ties with Panama on Wednesday, claiming they were involved in an anti-government conspiracy.
Venezuela gave Ambassador Pedro Roberto Pereira and three diplomats 48 hours to quit the country in a written statement that denounced them as personae non gratae on Thursday.
"We received a note from the foreign ministry of Venezuela that was delivered to our embassy in which it declared four diplomats working in our embassy as 'persona non grata,'" Panama's Deputy Foreign Minister Mayra Arosemena told reporters.
Panamanian vice-minister of foreign affairs, Mayra Arosemena, said that the process of the diplomatic team's expulsion had already begun.
"We have recalled our staff today and they are traveling (to Panama) tomorrow," Arosemena said.
She informed that Costa Rica would be taking care of Panamanian consular affairs in Venezuela for the time being and asked Venezuelans residing in Panama "not to worry" because Panama is not planning to take retaliatory measures.
Venezuelan President Nicolas Maduro severed diplomatic relations with Panama on Wednesday, alleging the government's involvement in a conspiracy. The head of the Venezuelan government also announced he would cut trade and economic links with the Central American country.
Calling the President of Panama a "despicable lackey," he criticized Panama's petition to the Organization of American States (OAS) to discuss solutions to the unrest in Venezuela.
"Nobody will conspire with impunity to ask for an intervention against our fatherland. Enough!" Maduro said, after Panama requested a private meeting of the Washington-based Organization of American States.
Panama denies it was seeking to "interfere" in Venezuelan affairs, claiming the meeting with the OAS was aimed at "strengthening democracy" in Venezuela. Furthermore, the Panamanian leadership strongly condemned the wording used by Nicolas Maduro and described his language as "inappropriate for a president."
Venezuelan-Panamanian relations have been tumultuous over the last decade. Former President Hugo Chavez cut relations with the Central American nation in 2004 to protest against then-President Mireya Moscoso's pardon of four Cuban emigres linked to violent plots against Cuban President Fidel Castro. Relations were later normalized under Panamanian President Martin Torrijos.
Venezuela has faced a wave of unrest over the past few weeks amid mass protests against inflation and basic goods shortages. Maduro has blamed the violence, which has punctuated the demonstrations, on fascist elements in the Venezuelan opposition who were attempting a coup d'état in the country. Harvard-educated opposition leader, Leopoldo Lopez, who led some of the protests, handed himself in to police on February 18 and is now facing charges of inciting violence.
At least 20 people have died in the mass unrest that has gripped the Venezuelan capital for over a month.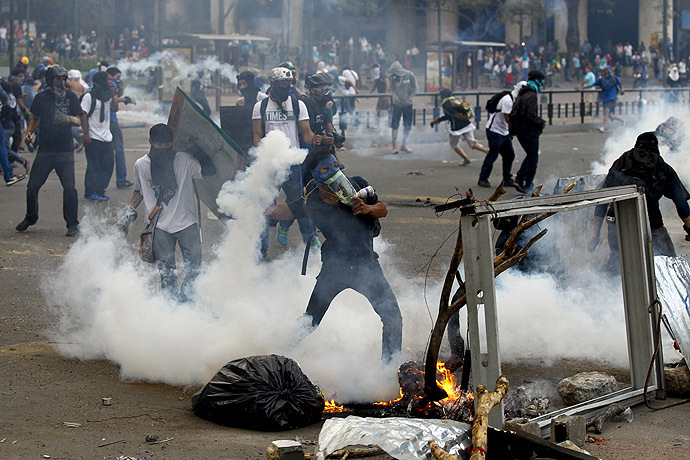 You can share this story on social media: