US lingering on Afghanistan's doorstep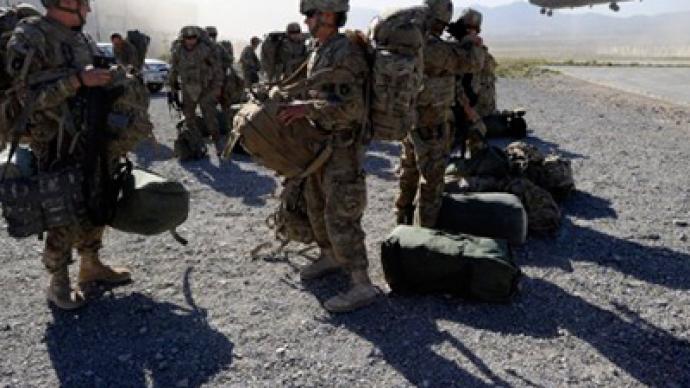 US Republicans have criticized Obama's plan to pull out 33,000 US troops from Afghanistan in 2012, dubbing it an "unnecessary risk". As talk of change intensifies over America's military plan in the country, many believe nothing will change at all.
Three high-profiled US senators found President Obama's plan to start drawing down the US military presence in Afghanistan as early as this July precarious. They believe it would undermine US troops' ability to confront the insurgency in eastern Afghanistan during next year's summer fighting season, even despite Washington's war there nears a decade."I believe that the planned drawdown is an unnecessary risk, and that's why there was no military leader that recommended it," Senator John McCain said at a joint press conference on Sunday in Kabul. "I have very little doubt that we are now deprived to a significant degree of the second fighting season which was planned for eastern Afghanistan."Notwithstanding the senators' opinion, Obama's pledge to recall the troops certainly looks like what the American people would like to see. For the first time ever, a majority (56 per cent) want the US troops out of Afghanistan as soon as possible. Thirty-nine per cent believe the troops might stay there until the situation stabilizes. But the withdrawal of 33,000 troops President Obama has in mind is a minority of the 100,000-strong American force that is already in Afghanistan. This figure does not include the 42,457 NATO troops and 90,339 Department of Defense contractors. Moreover, removing the 33,000 troops will not make the number of US troops located in Afghanistan anything near the amount there was when President Bush left office. This number was exceeded twice already in 2009, when Washington's presence in the Central Asian country grew over 68,000.Meanwhile, the US has reiterated its long-term commitment to Afghanistan."There certainly has been an agreement that following 2014, there will be some kind of continuing presence," said Hilary Clinton, the US Secretary of State. After withdrawing the troops, the US is expected to keep at least some of the military bases in Afghanistan.The declaration from Afghan activists of the US military might on the ground leaves a different mark."Democracy never comes by occupation. Democracy never comes by military invasion. Democracy never comes by cluster bombs, by white phosphorus, by massacre, by bombing out wedding parties," says Malalai Joya, an Afghan resident. In Washington, talk of winding down the war in one country does not wind down talk of tackling the global terrorist threat, as the focus seems to shift to neighbors."We should be refocusing resources on Pakistan, Yemen, Somalia, parts of North Africa and other locations," said US senator Dick Lugar.Senator John Kerry's stance is along the same lines:"I've always believed Pakistan is more central than what happens in Afghanistan," he said. Still, President Obama's pledge to start the withdrawing of troops comes amidst reports of new Taliban suicide attacks in Kabul, which claimed 21 lives and summoned NATO helicopters. With the number of forces to remain in the country as high as the beginning of Obama's office, it seems early to talk of US withdrawing from Afghanistan.