US 'expels' three Venezuelan diplomats in possible retaliation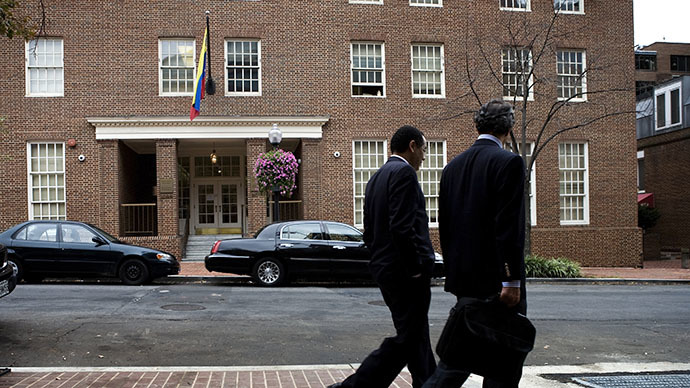 The US has ejected Venezuela's highest ranking diplomat in the US, alongside two of his colleagues, in what appears to be a retaliatory move, Caracas said. It comes after Venezuela kicked out three US diplomats suspected of sabotage on Tuesday.
"We repudiate this expulsion," Venezuelan President Nicolas Maduro's government said in a statement issued to Reuters, confirming that Calixto Ortega, Venezuela's acting head of mission, and two other diplomats had been told to leave the US.

Maduro's government rejected that the decision had been 'reciprocal,' considering the behavior of Venezuelan officials in the US compared to their US counterparts.

"If you look at the clear conduct of our officials, who have at no time dared to meet groups opposed to President Barack Obama's government, or people interested in acting against it," the statement said.

Venezuela expelled three US diplomats on Tuesday, including head of mission Kelly Keiderling, after having uncovered an alleged plot.

"We detected a group of US embassy officials dedicated to meeting the far-right and to financing and encouraging acts of sabotage against the electrical system and Venezuela's economy," Maduro said in a televised speech adding in English: "Yankees, go home!"

Foreign Minister Elias Jaua later said on state TV that the expelled Americans had met with opposition and labor leaders in the southeastern state of Bolivar, and with the opposition governor of Amazonas state, Liborio Guarulla. He said a protest note was sent to US Secretary of State John Kerry about the meeting.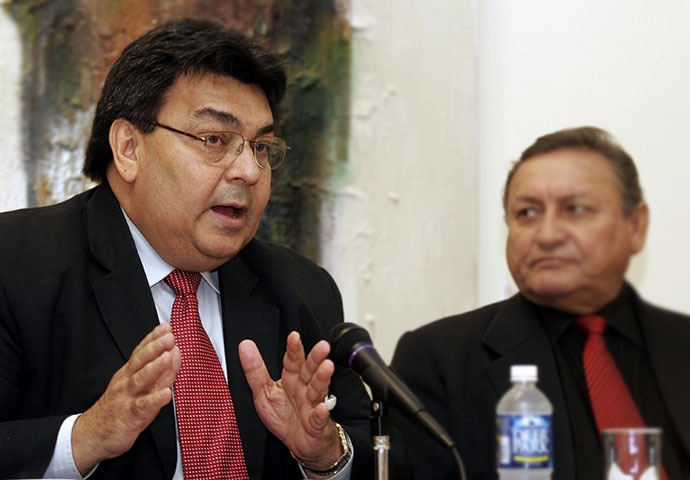 The US Embassy rejected Venezuela's allegations of conspiracy, saying the trip was "normal diplomatic engagement" with opposition forces.

"Of course we met politicians...just like Venezuelan diplomats in Washington. If they were not going out freely, they would not be doing their job," Keiderling told reporters late on Tuesday.

While critics accuse Maduro of continuing a Chavez-like tactic of inflating diplomatic crises as a way to sideline broader socio-economic problems in the country, government supporters highlight a long history of US opposition to socialism in the country. They point to April 2002's coup against Chavez, where documents - declassified in 2004 - indicated the CIA was aware that a coup was being planned despite denials from the Bush administration.

Six months ago, Maduro expelled two US military attaches hours before announcing Chavez' death from cancer. He later accused one of them of plotting a coup against Chavez.

Despite tenuous political relations between the two countries, the US is Venezuela's primary export market for oil, both crude and refined, and receives some 800,000 barrels every day, according to US government statistics.

You can share this story on social media: