Bay of Pigs redux: Caracas claims CIA-linked Cuban exiles planned to kill president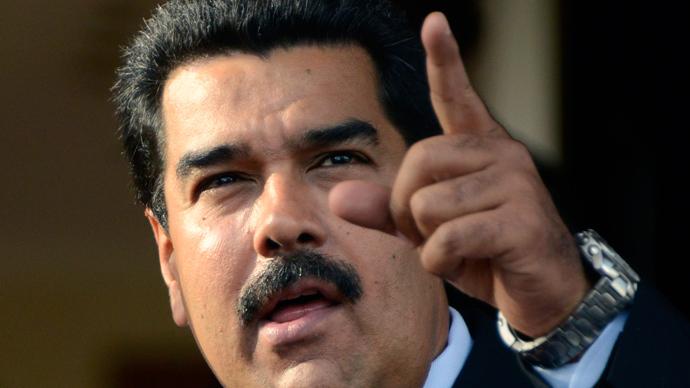 Venezuelan officials warned of an alleged plot to assassinate the country's President and launch a paramilitary invasion of the country. A former CIA agent, Cuban exiles living in the US and Latin American leaders were fingered in the conspiracy
President Nicolas Maduro, who succeeded Hugo Chavez, first alleged that his enemies want him dead while on the campaign trail in April.
The suspected plot to overthrow the government in Caracas was allegedly funded by Cuban exiles living in Miami, the head of the Venezuela's parliament Diosdado Cabello told legislators on Wednesday. They raised some $2.5 million and recruited about 400 mercenaries, who would enter Venezuela's Zulia state from Columbia as part of the plan.
He pointed to former Colombian President Alvaro Uribe and former CIA agent Luis Posada Carriles, who lives in the US, as those among the organizers of the plot. Venezuela and Cuba want Carriles for carrying out anti-communist terrorist attacks, including the 1976 bombing of a Cuban airliner that killed 73 people and the bombing of several hotels in Cuba in 1997, in which one tourist died.
Venezuelan Interior Minister Miguel Rodriguez Torres gave additional information on the alleged plot to TeleSUR television. He claimed the plan of the so-called Operation Baby was to have a sniper kill Maduro on July 24. The assassination would be a signal for militant attacks on military and political targets in the country, he said.
He further accused Venezuelan right-wing forces, former Honduran President Roberto Micheletti and a Miami-based real estate businessman Eduardo Macaya of involvement in the alleged conspiracy.
Maduro and his allies earlier highlighted mercenaries in El Salvador and Columbia as potential threats and named Uribe and former US diplomats Roger Noriega and Otto Reich as individuals hatching plots against Venezuela.
You can share this story on social media: