US returns stolen historical documents to Russia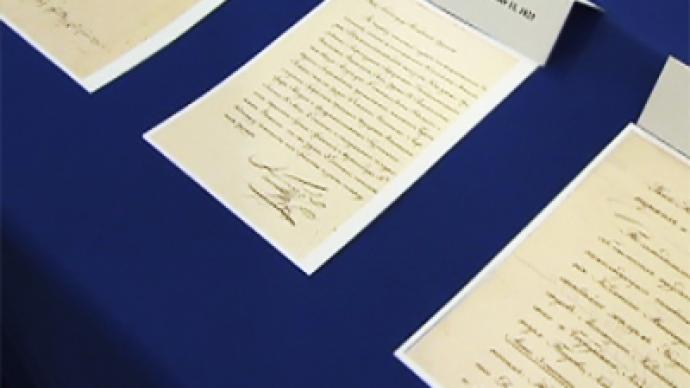 US Immigration and Customs Enforcement (ICE) has handed over 21 historical documents that were reportedly stolen from Russia's national archives between 1994 and 2002.
The documents range from the 18th to the 20th Centuries, and many of them were signed by Russian emperors and empresses. They were identified for sale or loan from several websites in the US. The ICE opened investigation after receiving a request from Russia's watchdog of cultural heritage, Rosokhrankultura. ICE director John Morton presented the documents to Russia's ambassador Sergey Kislyak at a ceremony at the Russian Embassy in Washington DC. "It is a great privilege and honor, on behalf of the United States, to return to the people of Russia a collection of historical documents that reflect their nation's history and rich heritage," Morton said. ICE is the largest investigative arm of the Department of Homeland Security and deals with crimes involving the illicit importation and distribution of cultural property. Its task is to investigate and eventually return art and items of cultural significance to their countries of origin and rightful owners.