US Congress seeks to block Iran's access to foreign reserves
Published time: 9 May, 2013 20:05
Edited time: 10 May, 2013 04:16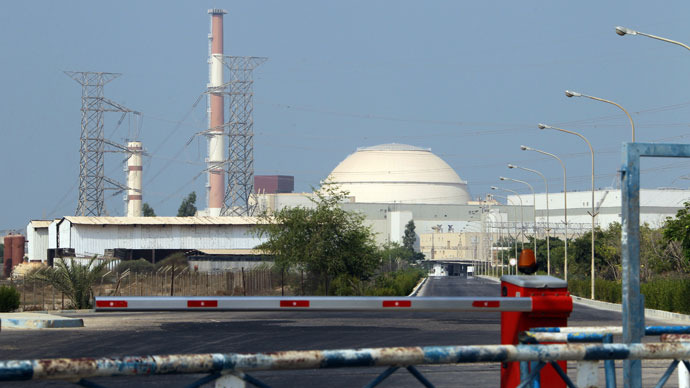 US Congress has introduced a bill that would tighten sanctions on Iran forcing banks across the world to cut off Tehran's access to billions of foreign currency reserves. It's all part of the effort to slow down Iran's nuclear program.
The legislation backed by a bipartisan group of US senators seeks to block Iran's access to an estimated $60-$100 billion in foreign exchange reserves currently held in foreign bank accounts.
According to Washington lawmakers Teheran taps the reserves held in banks around the world to get around US and EU sanctions on oil sales that according to media reports have damaged Iran's economy.
Though Iran's minister of economic affairs and finance Seyed Shamseddin Hosseini said that his government was finding new ways to soften the impact of the tough sanctions imposed last summer.
"At first we witnessed inflationary shocks, but then we saw that we could use our domestic capacity to increase our competitiveness," he told the Washington Post in April.
The Iranian government, including the Central Bank of Iran and National Iranian Oil Company, converts the earnings from selling oil into local currencies in an attempt to finance imports and stabilize its budget, said  the lawmakers. If the bill is passed it would block such currency conversions and be retroactive to May 9.
The lawmakers added that they have notified financial institutions around the world to freeze all foreign currency transactions of the blacklisted Iranian banks and sectors "or risk being cut off from the US financial market." The legislation is also to authorize President Barack Obama to impose sanctions on foreign banks that will continue to carry out the transactions.
The bill, if passed, is to be attached later this month to Iran sanctions legislation in the US House of Representatives that was introduced in February.
This is despite US Secretary of State John Kerry requesting Congress in April not to add more sanctions as they could affect the upcoming  presidential race in the Islamic republic.
"We don't need to spin this up at this time.... You need to leave us the window to try to work the diplomatic channel," Kerry told the Senate Foreign Relations Committee Los Angeles Times reports.
The United States, the European Union, Israel and several other states believe that Iran is enriching uranium to levels that could be used in nuclear weapons. Tehran says the program is intended for producing power and medical supplies.
Russia says that it is necessary to recognize all the rights of the Islamic republic, including its right to enrich uranium in exchange for Iran agreeing to comprehensive control of its nuclear program by the International Atomic Energy Agency.
Earlier last month the talks in Kazakhstan concerning Iran's  nuclear program between Iran and six world powers - US, Russia, Britain, China, France and Germany - ended without an agreement. Six world powers have called on Iran to halt enriching uranium over 5 percent, however the Islamic Republic insists on recognition of its right to enrich uranium. The negotiators will meet for another round of talks in Istanbul on May 15 in an effort to reach a diplomatic agreement.