US Boeing 747 crash and burn caught on dashcam in Afghanistan (VIDEO)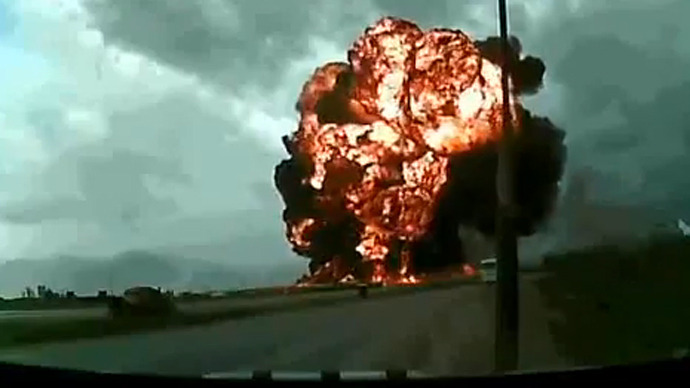 Harrowing footage of a US cargo plane in Afghanistan plummeting to the ground immediately after takeoff and erupting in a massive ball of flames has emerged online. All seven passengers onboard were killed.
Video apparently shot from a vehicle dashcam shows the National Airlines Boeing 747 taking off from the Bagram Airfield military base, just north of the Afghanistan capital of Kabul, on Monday.
The plane's nose pitches up heavily on its ascent, stalls, and then falls from the sky in a matter of seconds. It immediately explodes upon impact, sending a massive, think plume of smoke up into the sky.

While the video appeared within 24 hours of the crash and appears to be authentic, the date on the dash cam is wrong. National Air Cargo later confirmed the videos authenticity.

Seven passengers – all of them American citizens – were killed in the crash. Shirley Kaufman, VP for National Air Cargo, said five of the seven causalities were from Michigan.

"We are not yet releasing the identities of the colleagues we lost out of respect for their families who need a little more time to reach their loved ones," The Pentagon Post cites Kaufman as saying.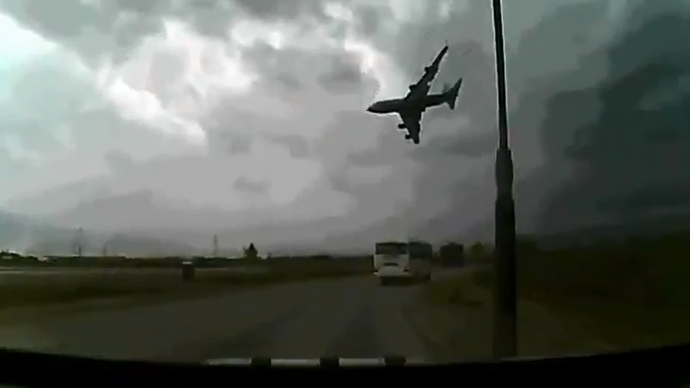 She added that the aircraft was transporting vehicles and other cargo when it crashed.
The Taliban was quick to take credit for downing the cargo plane, a claim which NATO's International Security Assistance Force (ISAF) dismissed as
"false." NATO said emergency personnel who arrived at the scene were investigating the cause of the crash, adding that no insurgent activity in our around the base was recorded at the time.
The crash appears to be the deadliest aircraft-related accident at Bagram Airfield since its conversion into a massive base of military operations following the 2001 US invasion of Afghanistan.
The base has regularly been targeted by Afghan insurgents, including the deadly 2007 Bagram Airfield bombing, a suicide attack that killed some 23 people and injured 20 more. The attack coincided with a visit by the then vice-president Dick Cheney.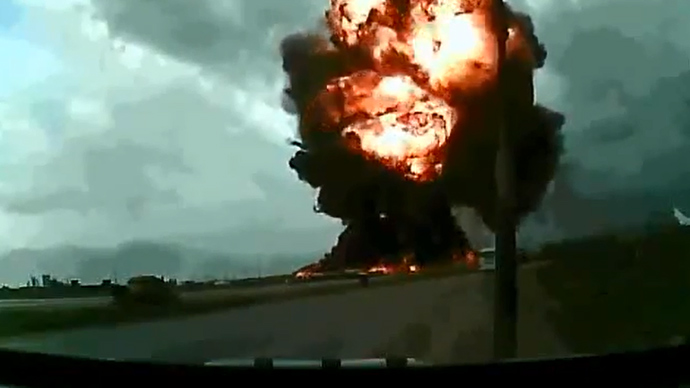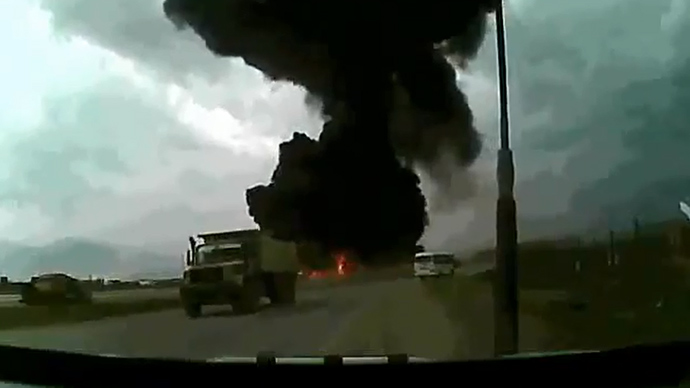 You can share this story on social media: