27 killed as military plane crashes in Kazakhstan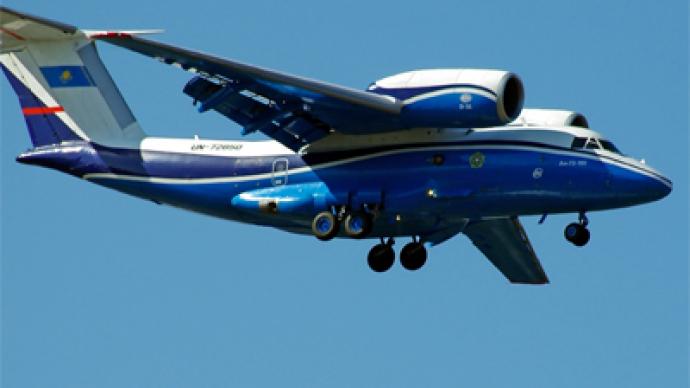 Twenty passengers and seven crew members have been killed in a military plane crash in Kazakhstan. Local military officials were on board the aircraft.
"On board the AN-72 aircraft were seven crew members and 20 soldiers, including the acting head of the Border Protection Department of Kazakhstan's National Security Committee (KNB) Turganbek Stambekov," reads the official statement.The plane, AN-72, was en route from the capital Astana to Shymkent in the country's south and crashed when approaching the final destination 18:55 local time (12:55 GMT)."The aircraft was completely burned, only fragments remain," head of the local Emergencies Department Valikhan Derezhepov said. Rescue teams are working at the scene. So far no reasons for the crash have been given. KNB's press-office stated that the plane took off in good weather conditions.Stambekov was appointed to his position in June 2012.
You can share this story on social media: