U.S. looks to kick out Nazi camp guard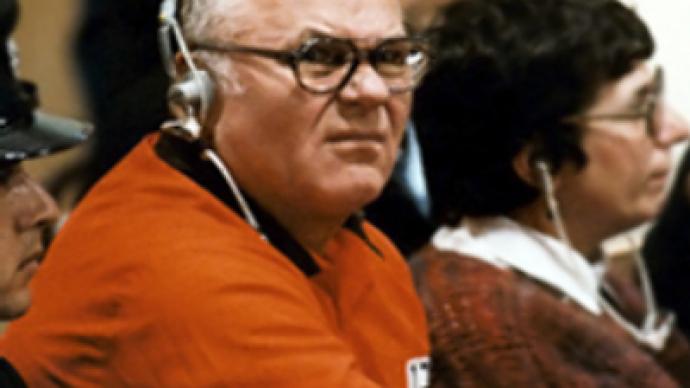 The U.S. Supreme Court has refused to hear an appeal by accused Nazi death camp guard John Demjanjuk, who's fighting his deportation to native Ukraine, reports the Reuters news agency. It's the latest development in the battle between the 88-year-old and
Demjanjuk argued that the U.S. chief immigration judge lacked authority to order his deportation.
With his appeal rejected, he is to be deported to either Ukraine, Germany or Poland.
Apparently no country is willing to grant Demjanjuk a visa or prosecute him for war crimes, according to Jonathan Drimmer, a former prosecutor in the case.
Demjanjuk immigrated to the U.S. in 1952 and was granted citizenship six years later.
In 1972 he was stripped of his citizenship and handed over to Israel for trial. Demjanjuk was convicted of being the notorious guard dubbed 'Ivan the Terrible' at the Treblinka camp. The verdict was later overturned when new evidence emerged.
The United States restored Demjanjuk's citizenship in 1998, but the following year the case against him was refilled.
In 2002, when a federal judge ruled that Demjanjuk had been a guard at three other Nazi death camps in Poland and Germany. His citizenship was again revoked.
Demjanjuk still denies that he ever took part in Nazi crimes.
You can share this story on social media: