US journalist expelled from Russia for 5 years due to visa violations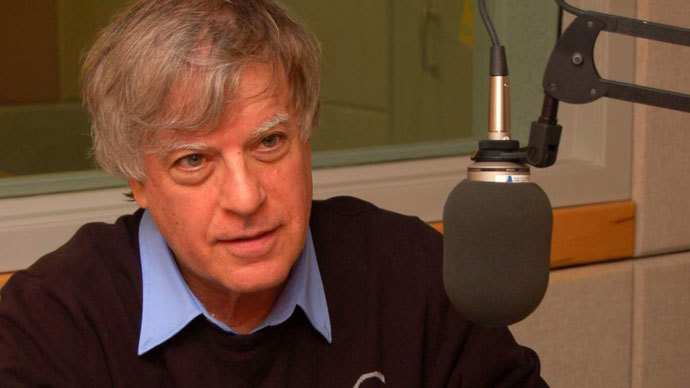 A US journalist and writer, who said he has been expelled from Russia for critical reporting, has violated the country's migration laws and spent several days there illegally, the Russian Foreign Ministry said.
David Satter, who used to be Moscow correspondent for the Financial Times and correspondent for the Wall Street Journal in the 1970-80s, complained on Monday that he was not allowed to return to Russia from Ukraine last month.
"In November 2013 Moscow's Tagansky Court found Satter guilty of an administrative violation. He admitted his guilt. The court ruled a punishment in the form of a fine and an expulsion from Russia," the ministry said in a statement.
"Migration authorities banned him from entering Russia for five years starting on the day of deportation," it added.
The 66-year-old described his situation as an expulsion of a US journalist unheard of since the Cold War era.
Speaking to the Guardian from London, Satter said: "My position is that this ban should be reversed immediately."
Satter said he left Russia for Kiev last month to renew his visa. But he was told at the embassy that his return would not be possible. The writer alleges that he was barred from entering Russia by security services.
"They know me very, very well," Satter told the AP. "I have been writing about Russia, writing about the Soviet Union almost for four decades. To say that I'm not allowed on the territory of the Russian Federation at the request of the security services this I haven't seen applied to a journalist in my entire career of writing about Russia."
As some of you may know, I've been expelled from Russia. Here's the Radio Free Europe story: http://t.co/HwKkicKPyp

— David Satter (@DavidSatter) January 13, 2014
The Soviet-era journalist came to Moscow in September 2013 and has been working there as an adviser for Radio Europe/Radio Free Liberty, a US Congress-funded media outlet. The radio station said the US embassy had sought an explanation for Russian authorities without success.
The situation is reminiscent the debacle of the Guardian's Luke Harding, who reported on Russia for the British newspaper and authored a book criticizing the Russian government. In February 2011 he reported that he had been refused entry into Russia.
The situation was discussed on governmental level between UK and Russia and prompted comments from Russia's Foreign Minister Sergey Lavrov.
Lavrov said that Harding's visa was not renewed due to his violation of counter-terrorism regulations, which require a foreign journalist to inform security services when entering a restricted area.
Despite this, Russia was prepared to give him a temporary permit to stay and work in Russia, the minister said. Harding chose not to submit the necessary papers, and instead started a media scandal over his "expulsion".
You can share this story on social media: