Putin lifts ban on protests at Sochi Olympics, orders area specially for rallies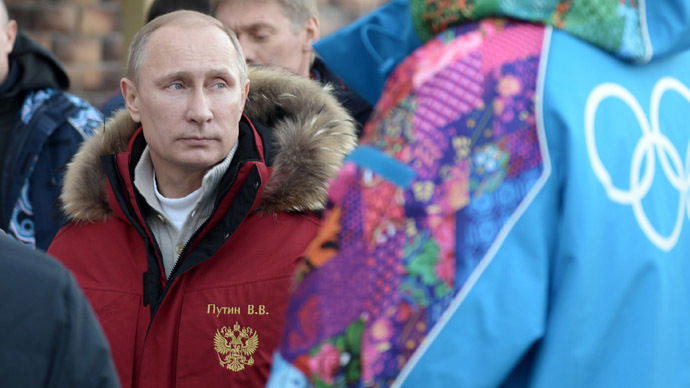 Russian President Vladimir Putin reversed a ban on political protests during the period of the Winter Olympics in Sochi. Now protesters may march during the Games – but with certain restrictions.
"Gatherings, rallies, demonstrations, marches and pickets that are not directly connected to the Olympic and Paralympic Games, can be staged only after agreeing with Sochi municipal authorities and the regional department of the Interior Ministry," the Kremlin's press service announced Saturday.
This comes as part of amended restrictions on security measures in the Black Sea resort that will take effect January 7, a month before the Winter Games begin, and last until March 21, after the Paralympics have finished.
The initial decree, signed by Putin in August last year, banned any protests for the period of the Olympic Games. At that time, right groups, calling for everything from gay rights to political reform, have complained that the ban was "unconstitutional."
Putin also ordered officials to designate a place where demonstrations may be held during the Olympics and Paralympics, his press secretary Dmitry Peskov said.
The International Olympic Committee welcomed the decision.
"It is in line with the assurances that President Putin gave us last year and part of the Russian authorities' plans to ensure free expression during the Games whilst delivering safe and secure Games," the IOC told Reuters.
The decree comes after Putin ordered a security clampdown across the country in the wake of two suicide bombings in the southern Russian city of Volgograd, which killed at least 34 people and injured over 100.
On Friday, the Russian president together with the country's PM, Dmitry Medvedev, arrived in Sochi to inspect various Olympic venues in the area and watch preparations for the opening ceremony.
You can share this story on social media: