US could punish India for buying Iranian oil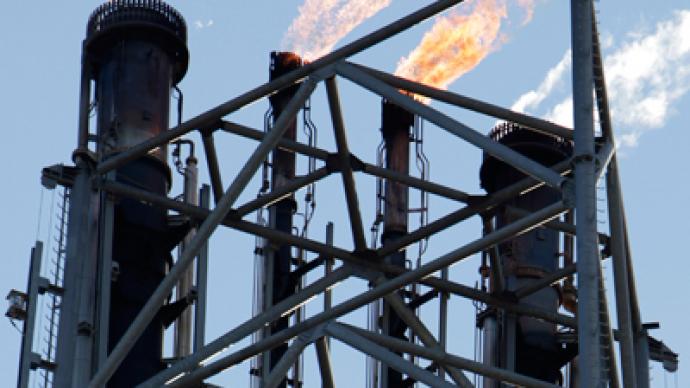 The White House could impose sanctions on India if the country fails to meet the US demand to cut oil imports from Iran. As the US is trying to deprive Tehran of its leading source of revenue, India continues to resist US pressure.
President Obama could be forced to bar access to the US banking system for any Indian bank processing oil payments through the Iranian Central Bank, anonymous US officials told Bloomberg. India, one of the most important US allies in Asia, has rebelled against American pressure to cut oil imports. Washington, followed by the EU, imposed sanctions on Tehran in an attempt to force the Islamic republic to give up its nuclear program. Last year India was the fourth largest buyer of Iranian oil behind China, the EU (being the second largest buyer collectively) and Japan. It purchases around 12 per cent of all its crude from IRI (a transaction that is worth around $12 billion each year) and it still hasn't asked its refiners to stop purchasing crude."We abide scrupulously by UN authorized sanctions," Indian Foreign Ministry spokesman Syed Akbaruddin told Bloomberg in a telephone interview. He added that the restrictions imposed by individual countries "have an impact on commercial interactions," and "from a legal perspective there is nothing that binds us to follow them."The news on possible US sanctions against India come after the International Energy Agency released a report on Wednesday, saying India and South Korea have sharply increased oil purchases from Iran since January. Earlier, India and China proposed Iran to switch from the dollar to gold in bilateral trade, since the US and EU have issued unilateral sanctions against the Iranian oil industry and financial institutions. The sanctions would ban any bank involved in the oil trade with Iran from dealing with American and European counterparts. The EU embargo on Iranian oil will come into force on July 1. This makes some US officials believe President Obama may be compelled to impose penalties on India as early as June 28. India imports nearly 80 per cent of its oil needs, and oil accounts for nearly a third of the country's imports. Its demand for oil remains high, making it hard for the country to diversify its suppliers. However, data released last month showed India's economic growth at its weakest in nearly three years. The slowdown could make the country reduce its oil imports. Moreover, the Indian economy has been severely hit by the rocketing oil prices. But at the moment New Delhi's plans for oil imports remain unclear. It's not the first time India has experienced pressure from Washington over its economic alliance with Iran. It has been reported the country was forced to quit a joint pipeline project with Iran and Pakistan to transport gas from Iran. In 2010, India withdrew from negotiations, and the deal was signed between Pakistan and Iran only. Pakistan also faces US pressure from the 2700 km long pipeline that will start transferring Iranian gas from 2014: the US Secretary of State Hillary Clinton warned recently the deal could spur US sanctions. The most peculiar thing is that the new US law targeting Iranian petroleum transactions doesn't specify by what percentage a nation must reduce its Iranian oil imports to qualify for an exemption from sanctions. But given the level of trade between Iran and India, particularly where oil is concerned, New Delhi is a top priority target for Washington.
You can share this story on social media: