US military helicopter crashes north of Seoul near N. Korea border – local news agency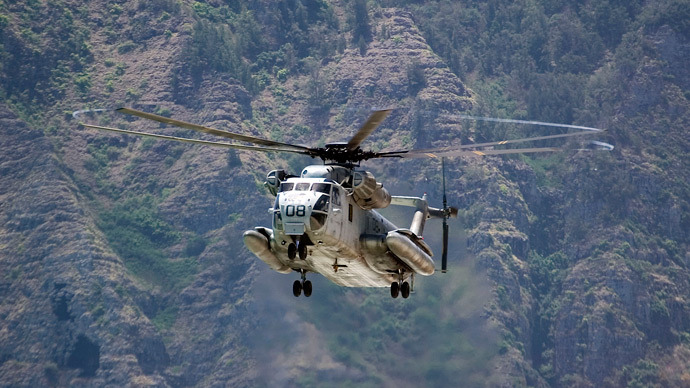 A US helicopter has crashed near the North Korean border, not far from an army base north of Seoul, according to South Korean and US military sources.
The military aircraft was confirmed to be a CH-53 US Marine helicopter by a US military official, according to AFP. It was carrying 21 US military personnel when it crashed onto a shooting range in Cheolwon, some 54 miles north of Seoul.
It had previously been identified as a Black Hawk UH-60 by South Korean news agency, Yonhap, who cited military sources.

The chopper went down during continued South Korea-US joint military exercises. No casualties have been reported as a result of the crash, which the US official later described as a "hard landing."

However, all 21 of the people on board were taken to a local hospital. Six were hospitalized in stable condition, and 15 were released. The crew were part of the 31st Marine Expeditionary Unit based in Okanawa, Japan, which is made up of some 2,200 personnel.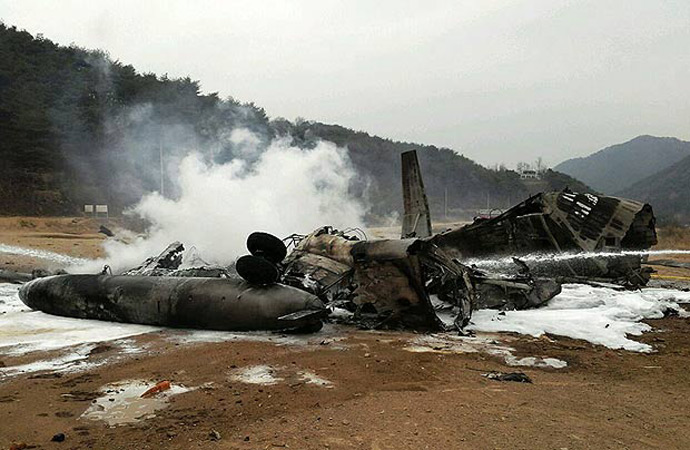 An investigation is underway to determine the cause of the incident.
North Korea has condemned the ongoing military exercises, which have been conducted during a tense period in the North's relations with the US, Japan, and South Korea.

The period has seen suggestions that the DPRK's nuclear capabilities could be tested in retaliation.

There are 28,500 US military personnel stationed at the base. Cheolwon has previously been the site of occasional border incidents: in 1992, three North Korean soldiers wearing South Korean uniforms were killed, and in 1997, five North Korean soldiers crossed the Demilitarized Zone and fired on South Korean positions.

Tuesday's crash occurred on the second day of a North Korean national holiday, which commemorates the 101st birthday of the country's founder, Kim Il-sung.