Gone phishing: US behind hack of French govt computer network - reports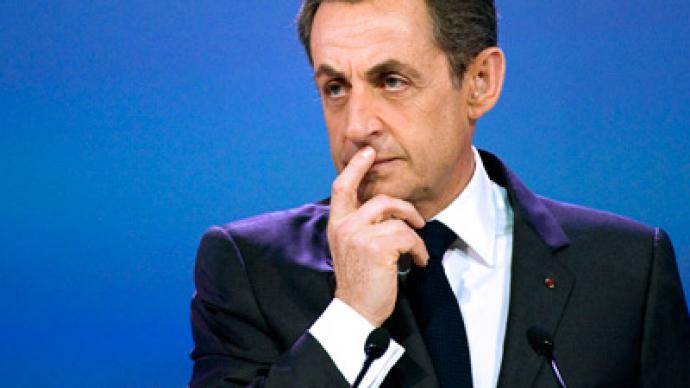 Washington used software resembling the 'Flame' virus to hack French government computers, l'Express reported, citing anonymous officials. The country's network was reportedly infiltrated through a Facebook scam on government employees.
The US was behind a computer hacking of the government of then-president Nicolas Sarkozy in May, a few days before the second round of presidential elections, officials speaking on condition of anonymity revealedThe attack succeeded in breaching the "heart of French political power," and also accessed information stored in the computers of Sarkozy's closest councilors, l'Express said. The cyber-attack reportedly accessed classified information and strategic plans.The virus entered the French government's intranet through a Facebook scam. Hackers reportedly identified French government workers on the social network and became friends with them. They then emailed the employees links leading to a fake mockup of the government's intranet site, where passwords and user names were recorded once entered by the unsuspecting employees. Once in the system, the hackers released a cutting-edge spyware program that infected a number of computers, including that of Secretary General Xavier Musca. The malware left behind traces that bear the hallmarks of the 'Flame' virus that was allegedly created by a US-Israeli team to target Iran's nuclear program, l'Express said, adding that the French virus resembled previous accounts of Flame.Flame – along with Stuxnet – is widely thought to have been created by the US and Israel to cripple Iran's nuclear program. Washington has denied evidence that these viruses are connected to the US, and denied involvement in a Stuxnet attack on Iranian centrifuges in Iran in 2010.
Keep your friends close
Both Washington and Paris have refrained from commenting on the allegations that the US was behind the cyber-attack. US Homeland Security Secretary Janet Napolitano did not refute the accusations in an interview with the French publication. She said that Washington had no greater partner than France, and that they "cooperate in many security-related areas. I am here to further reinforce those ties and create new ones."Arnaud Coustilliere, head of the military wing of French cyber-defense, said that the attitude of the Obama Administration raised a number of questions."We have important partners with whom we share a mutual trust and others with whom we do not share the same values," Coustillere said.