'Inappropriate': US embassy Daily Show link tweets cause row with Cairo
Published time: 4 Apr, 2013 09:59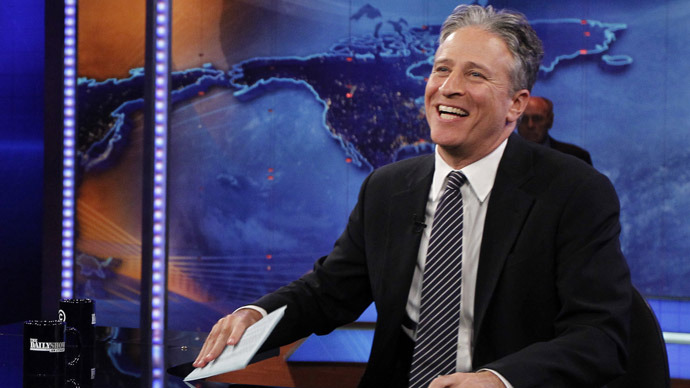 US Embassy in Cairo temporarily took down its whole Twitter feed to delete a link to The Daily Show mocking Egypt's President over the arrest of a satirist. The tweet disappeared after Morsi's office described it as "negative political propaganda".
The Twitter row between the US and Egypt began on Tuesday, when the US Embassy tweeted a link to the Jon Stewart monologue from The Daily Show targeting the arrest of an Egyptian satirist, Youssef Bessem, and ridiculing Morsi for not following through on his promise of guaranteeing freedom of speech in the country.
The Egyptian president's office responded to the US Embassy again via Twitter, rebuking US diplomats for engaging in "negative political propaganda."

.@usembassycairo @thedailyshow @drbassemyoussef It's inappropriate for a diplomatic mission to engage in such negative political propaganda

— Egyptian Presidency (@EgyPresidency) April 2, 2013
The response of Morsi's office is still online, while the controversial tweet itself was removed on Wednesday, which was preceded by the whole of the Embassy's Twitter account being out of reach for quite a while.
The US State Department spokesperson, Victoria Nuland, had to explain the move at her Wednesday briefing, where she denied it was prompted by the reaction from Morsi's office and described the whole situation with taking the Twitter feed down as a "glitch". 
"They came to the conclusion that the decision to tweet it in the first place didn't accord with post management of the site," Nuland said, explaining all US embassies were free to make their own decisions on what to post on social media.
However short-lived the US embassy's tweet was, it may have been one of reasons behind Morsi's office coming up with an official comment, insisting the president has nothing to do with the comedian's arrest.
"The presidency has not filed any complaint against stand-up comedian Basem Yousef," says the press release, adding that the Egyptian judiciary system functions independently.
"The prosecution's summoning of any Egyptian citizen regardless of his title or fame is the decision of the prosecutor general, who operates independently from the presidency."
The US hailed the overthrow of Hosni Mubarak two years ago and later supported the Morsi's party the Muslim Brotherhood, which eventually came to power in Egypt.
In March, Secretary of State John Kerry, while on official visit to Egypt announced the country would receive $250 million in aid as reward for political and economic reforms.
The Twitter row is, however, a sign of relations between US and Egypt becoming more complicated, with Washington having recently stepped up its criticism of Cairo.
"But the recent arrests, the violence in the streets, the lack of inclusivity with respect to the opposition in public ways that make a difference to the people of Egypt, are all of concern today," said Kerry at a Tuesday news conference.