Police brutality in Egypt on rise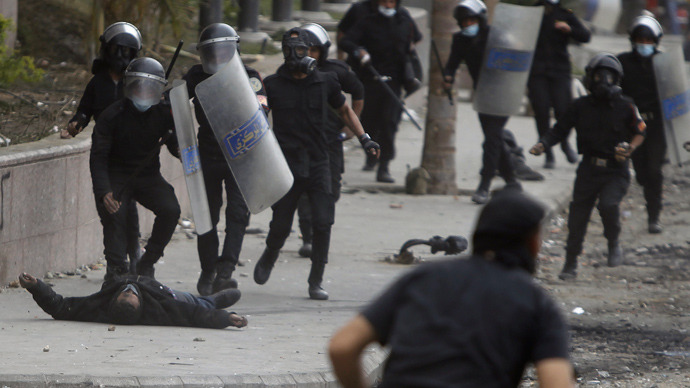 President Mohamed Morsi has called parliamentary elections for April, struggling to calm street violence engulfing Egypt. But as his supporters and opponents clash, rights groups report a rise in police abuse resulting in the deaths of minors.
There have been at least 10 extra-judicial killings by security forces since Mohamed Morsi came to office, rights group say.

RT visits families of those who have faced police brutality first hand.

"The first time I went to see Mohammed in hospital - I didn't recognize him. Seriously. His face was covered with wounds, his skull fractured. When I asked the doctors they told me, this is Mohamed El-Gendy," a father of 28-year-old activist Mohammed told RT's Bel Trew.

Even though injuries on Mohammed's head, face and body point to torture, official forensic report maintains he died after a car crash.

Most worrying, local activists say, is the targeting of children.

"The police use violence against children, my son has cuts and bruises all over his body," Alexandria resident Om Abdu told RT. "They hunt young children because kids can't run away from them."

Watch the report by RT's correspondent in Cairo. Bel Trew listened to people's stories trying to find out what is really going on in the violence-torn state.
You can share this story on social media: