'I'm not convinced': US Rep blocks $450mln Egypt aid package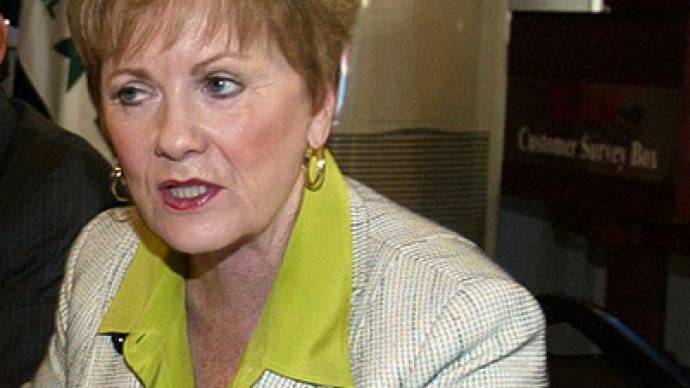 A US congresswoman blocked $450 million in aid intended for Egypt, saying that US-Egypt ties are under "scrutiny." The money was part of a larger package promised to Egypt by President Obama, and is on hold pending congressional approval.
Representative Kay Granger, a Republican from Texas and the chair of the appropriations subcommittee for foreign operations, said in a statement on Friday that, "This proposal comes to Congress at a point when the US-Egypt relationship has never been under more scrutiny, and rightly so. … I am not convinced of the urgent need for this assistance and I cannot support it at this time. … I have placed a hold on these funds."The money was part of a $1 billion debt relief package that President Obama promised to the newly elected government of Mohamed Morsi, as Egypt makes its post-Arab Spring democratic transition from nearly 30 years of rule under Hosni Mubarak. Mubarak was a longtime ally of the US, but current relations between Washington and Cairo remain on a getting-to-know-you basis. The relationship has been a contentious one so far, with Morsi presiding over a press crackdown in August that prompted criticism from many US politicians. And in September, Egyptian demonstrators angered by the YouTube video 'Innocence of Muslims' stormed the US embassy in Cairo; Morsi's delayed response to the protests further rankled Washington lawmakers. Still, Cairo remains a US non-NATO ally, meaning it enjoys close ties with the US military and eased restrictions on procuring Western weapons. "I don't think that we would consider them an ally, but we don't consider them an enemy," Obama said in an interview with Telemundo TV network earlier in September, adding that the new Egyptian government was still trying "to find its way."On Friday, US Secretary of State Hillary Clinton addressed the UN General Assembly in New York City, arguing for a continued steady flow of US aid to countries facing potential instability in the wake of the Arab Spring revolutions. "The recent riots and protests throughout the region have brought the challenge of transition into sharp relief," Clinton said. "Extremists are clearly determined to hijack these wars and revolutions to further their agendas and ideology, so our partnership must empower those who would see their nations emerge as true democracies."The State Department announced it will consult with the US Congress to ensure the aid money is approved for transfer to Egypt.