US couple accused of abusing Russian children set to avoid jail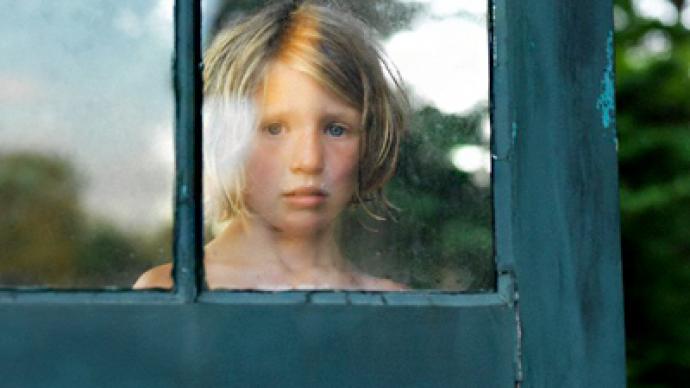 A couple accused of abusing three sisters they adopted from Russia look likely to get off lightly.
They are ready to plead guilty in exchange for a suspended sentence and termination of their parental rights, according to a plea deal announced on Monday.A deal was reached when the adoptive parents, Edelwina Leschinsky, 46, and Steven Leschinsky, 43, who at first pleaded not guilty, realized they could face at least four years behind bars if found guilty. Now they are eager to secure their freedom in exchange for the loss of parental rights of the girls and no opportunity to contact them. Anya, Sasha and Oksana, aged from 12 to 15, will never see their former adoptive parents again and they will be found another foster family in the US.The couple were arrested in Larimer County, Colorado, in March 2010. They were both charged with one count of felony child abuse along with four other related charges.Police were called in when one of the sisters, who is now 13, went to school with a black eye on January 10, 2010, claiming that her mother threw a snow boot at her as punishment for "misbehaving". Later, the investigators allegedly discovered abuse that dates back to the girls' arrival in the US.After the Leschinsky's were detained, the lawyer of the family issued a statement, saying: "Mr. and Mrs. Leschinsky are good, hard working people who, with the purest of intentions, adopted three Russian sisters. Some extremely difficult adjustments for the children caused great stress within the family. Parental discipline occurred, but we disagree with various things written in the police affidavit. Mr. and Mrs. Leschinsky have fully cooperated with the authorities, and have done everything that the courts have asked and more. They have the full support of their many friends and their church. At the present time, all parties are working together towards an agreeable resolution." However, the testimony given by the sisters painted a different picture. The police interviewed the other two girls, 12 and 15 years old, and found out about their "Spartan" way of life enforced by their adoptive parents. The girls said they were routinely forced to do hundreds of pushups with a nail-embedded board just below their thighs. One girl claimed she was forced to run 45 miles over three days, because she chewed her food too slowly. Edelwina Leschinsky is said to have made them stay in pushup position for over 40 minutes with their fists on the wooden floor. That resulted in a significant deformation of one girl's hand, the affidavit said.The older girl was allegedly threatened on her 15th birthday with being sent back to Russia if she failed to improve her behavior. She was also reportedly assigned to do 100 pushups every day for failing to carry out a task that involved asking her school teacher about lying. The girls' statement says that during most of the punishments carried out by their adoptive mother, Steven Leschinsky just watched and did nothing to stop the cruelty, saying that they have to do what their mother tells them to do.Eduardo Cristobal, Edelwina Leschinsky's father when interviewed by the US media said that he often visited his daughter's home and "didn't see anything". He claims that the family loved the girls and as for the 45 mile run, he said: "They like to run. Running is not a punishment. They like it. They loved the kids. We didn't abuse the kids. We love the kids. I know she's a good daughter."According to the Education and Science Ministry department director Alina Levitskaya, US citizens have adopted about 50,000 Russian children in the past 20 years.Russia suspended inter-country adoptions last May until the signing of bilateral agreements that would better protect adopted children. Both Russia and the United States continue negotiations on the inter-country adoptions treaty with the US Department of State saying that it did not want a moratorium on the adoption of Russian children by US citizens because it could have a negative effect on parentless children.The problem caught the attention of the public and media after US adoptive mother, Torry Hansen, returned a seven-year-old-boy, Artyom Savelyev, to Russia by putting him unaccompanied on a plane in 2010.
You can share this story on social media: