US court covering all bases: Charges spiraling for Megaupload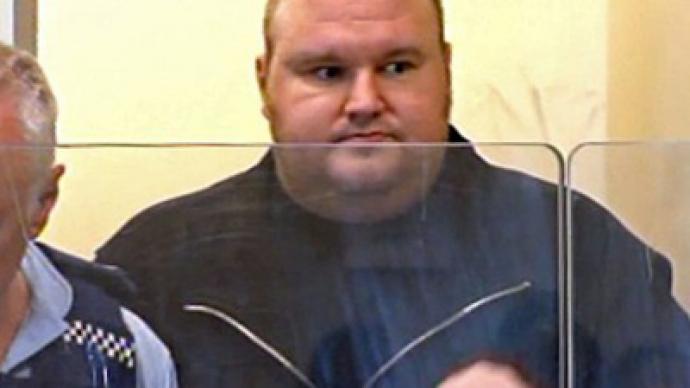 File-sharing website Megaupload and its founder Kim Dotcom, along with several of the company's other executives, are now facing new charges added by an American grand jury to those previously brought against them.
According to an indictment made public on Friday, Megaupload and its staff are accused of using copyrighted content from YouTube and several other sites. Dotcom, a German national born Kim Schmitz, faces extradition to the US from new Zealand. He and six of his associates are now charged with eight additional counts of copyright infringement and wire fraud, in association with a series of allegations that Megaupload executives reproduced copyrighted materials from various sites and placed them on their file-sharing site. They are also accused of distorting the origins of content posted to Megavideo.com, showing it as primarily user-generated, instead of copyright-infringing content.In early February, New Zealand authorities denied Dotcom, who had been arrested on January 20, bail a second time. American authorities insisted that the 6'6", 285-pound (2 meters, 130 kg) German would disappear if freed before his trial date. Dotcom will be kept in custody until February 22, following a bail hearing this month. However, three of those arrested – Mathias Ortmann, Bran van der Kolk and Finn Batato – were granted bail.Dotcom and four of his co-workers who were also arrested are awaiting extradition in New Zealand and the Netherlands. Originally they were charged with conspiracy to commit racketeering, conspiracy to commit copyright infringement, conspiracy to commit money laundering and two substantive counts of copyright infringement. Two more suspects remain at large.  Feds raided Megaupload on January 19, which led to more than 20 warrants being served and several arrests internationally.In retaliation, hacker group Anonymous performed a crippling assault shortly after, shutting down numerous website including several entertainment industry giants and US government sites.The websites for the US Department of Justice and Universal Music Group were among the first to go, with the sites for US Copyright Office, Warner Music, BMI, and RIAA following suit shortly after. In mid February, Anonymous also took down the CIA's website.
You can share this story on social media: