U.S. and Russia look into fates of missing servicemen in past wars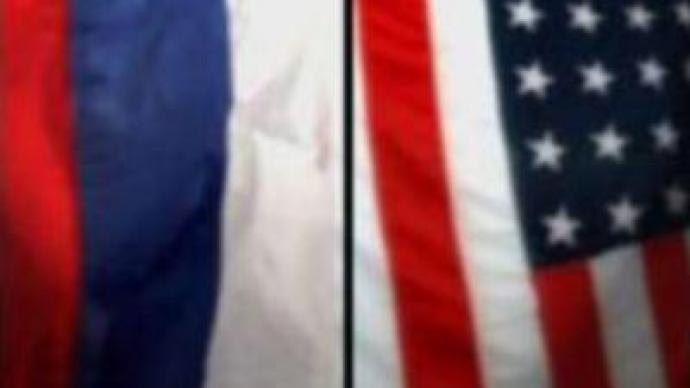 A meeting of the U.S.-Russia Joint Commission on Prisoners of War and Missing in Action has ended in Washington. During the 9-year conflict in Afghanistan an estimated 417 Soviet servicemen went missing in action or were taken prisoner.
Russian General Vladimir Shamanov met with President George Bush to discuss the Committee's progress and efforts to find missing Russian servicemen in Afghanistan. On February 15th, 1989 Soviet troops finally withdrew from Afghanistan, one of the deadliest conflicts of the Cold War era. The loss of life was devastating with nearly 15,000 Soviet troops killed in action. Only 119 of 417 Soviet servicemen missing in action or taken prisoner were later released. The U.S.-Russia Joint Commission on Prisoners of Wars and Missing in Action has been actively involved in locating the unaccounted Russian servicemen.
"At our morning meeting, General Foglesong took personal charge of making sure that everything is done to provide us with full information concerning our servicemen who died or went missing in Afghanistan. To get such information they're ready to use their range of influence in Afghanistan, Pakistan and the neighboring countries,"
says Vladimir Shamanov.With 15 years of joint work under their belt, the Commission has made considerable progress. The remains of twenty-one U.S. servicemen lost in various Cold War conflicts have been repatriated, 269 cases of unaccounted U.S. servicemen from the Korean War have been clarified, and the results are even more staggering for Russians displaced during World War II and Afghanistan.
"It's been 15 years since the first meeting of the U.S.-Russia Joint Commission in Moscow. Our American colleagues have helped to determine the fates of over 450 thousand Russians displaced during World War II,"
claims Vladimir Shamanov.Despite the recent tensions between Washington and Moscow, the Commission's efforts to advance humanitarian goals as they account for both nation's missing servicemen, will go on unabated.
"My view of this is that it's a humanitarian operation and should not have political overtones in it. So my hope is that's the message that both of us will deliver to our governments that this is about humanitarian relief for families who have waited in many cases for decades to find out what happened to their loved ones,"
says General Robert Foglesong.
"Close friendship between our presidents has significantly simplified our interaction. The Joint Commission has grand prospects of future work because both Russian and American societies don't forget servicemen who died in various wars,"
believes General Shamanov. In 2004, the Kremlin dissolved the Russian side of the Commission as part of an ongoing reorganization of the Executive Branch of the Russian government.
"I think for the dozen or so years it was steady, measurable progress, there was a lot of access, there was a lot of cooperation. Over the last three years or so there has been a delay, if you will, as a result of the re-organizational effort going on in Russia's Executive part of the government, and we are waiting now to get a resolution to that,"
says General Foglesong.Now the Commission's focus shifts to Moscow as they await a Presidential Decree to reconstitute the Russian side of the joint organization. Meanwhile, the ongoing work of identifying and resolving the fates of missing servicemen will continue.
You can share this story on social media: