Russian University head awarded for American friendship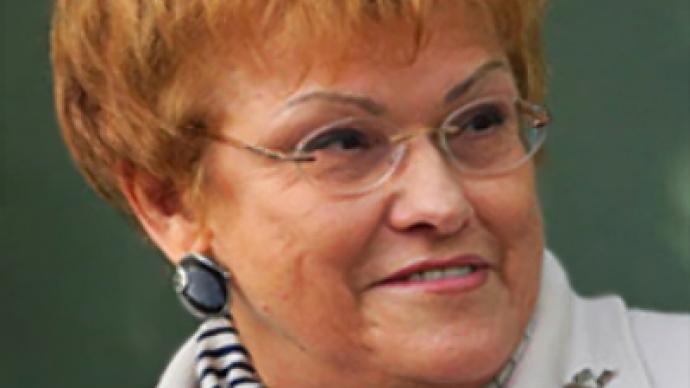 President of St. Petersburg State University has received the honourable award of the Kennan Institute at Woodrow Wilson Center in Washington DC.
Ludmila Verbitskaya was awarded for outstanding contribution in social welfare and development of Russian-American relations
The same award was handed to Neville Isdell, head of Coca-Cola Company, for contribution to the development of Russian-American business cooperation. It "opened" the Russian market for world famous corporation.
Isdell and Verbitskaya were handed their awards on December 3rd by Lee Hamilton, an influential Congressmen and president of the Woodrow Wilson Centre and Eugene Lawson, one of the founders of the American-Russian Business Council, at the 2008 Kathyrn and Shelby Cullom Davis Awards Dinner.
"Strengthening relations between the Russian academic society and the world University communities was one of the overall objectives of my long-term work as the rector of the oldest Russian university", Ludmila Verbitskaya stated at the ceremony.
Her merits in the creation of faculties of international relations and medicine at St. Petersburg State University, and the establishment of a school of management in strategic partnership with Haas School of Business at the University of California Berkeley, were especially noted at the ceremony.
Verbitskaya, works actively with UNESCO and other major international organisations.
You can share this story on social media: