Uruguayan president signs bill legalizing marijuana trade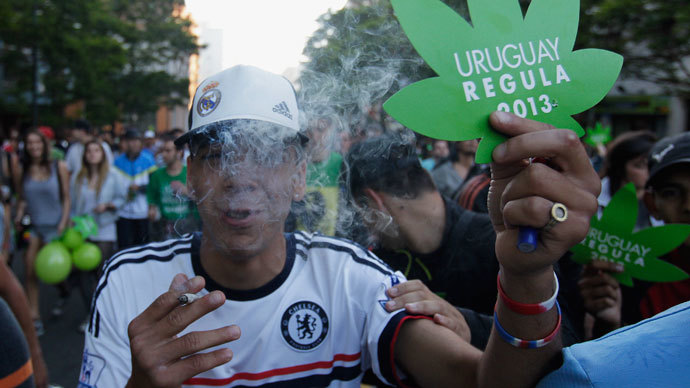 Uruguayan President Jose Mujica has signed a bill legalizing the sale and production of the drug despite global criticism. The UN has condemned the bill as a violation of international law, while Mujica claims it will undercut the illegal drugs trade.
Mujica's secretary, Diego Canepa, told the Associated Press that the President had signed the bill into law on Monday night. Now the Uruguayan government has until April 9 – when the law comes into full effect – to finalize the regulations that will govern the sale and cultivation of marijuana.
As of today, the cultivation of up to six cannabis plants per family is now legal in Uruguay. As well as growing the drug, Uruguayans will also be able to purchase marijuana in pharmacies once they have registered in a nationwide database. There will be a cap on the amount of marijuana that can be bought every month which will initially be set at 40 grams.
President Mujica – who proposed the bill in the first place – has championed the legislation as a way to eliminate the illegal drugs trade in Uruguay. In this way, the market price for the drug will be set at a dollar a gram in an attempt to undercut the illegal market price of $1.40.
However, Mujica has been criticized by the international community for the legislation. Raymond Yans from the UN's International Narcotics Control Board (INCB) described the move as "surprising" and said Uruguay "knowingly decided to break the universally agreed and internationally endorsed treaty".
His comments provoked a heated reaction from the Uruguayan President who struck back, accusing Yans of being a "liar".
"Tell that old man to stop lying," Mujica said in an interview with Uruguay's Canal 4.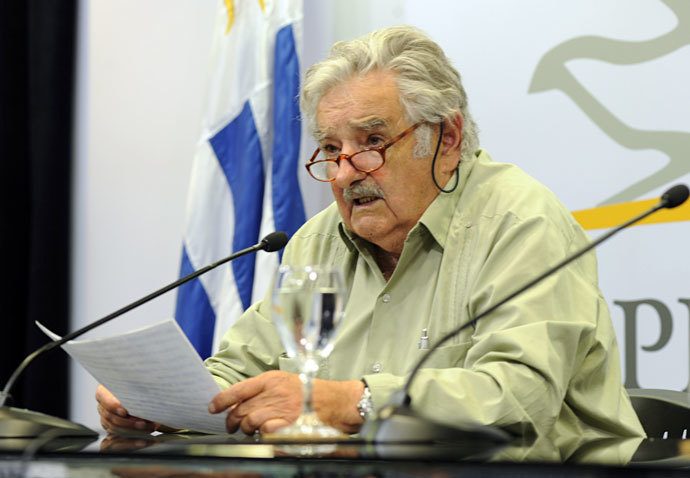 "Let him come to Uruguay and meet me whenever he wishes. Anybody can meet and talk to me, and whoever says he couldn't meet with me tells lies, blatant lies."
The President also noted that both Washington and Colorado had legalized marijuana, a move that did not illicit such a response from the UN.
"Does he have different rules: one for Uruguay and another for the world's strong countries?" said Mujica.
In an effort to allay international fears that the new system will facilitate addiction and fuel drug exports to neighboring countries, the Uruguayan government has described some of the initiatives it plans to take to stop this happening.
The secretary of the The National Secretariat on Drugs, Julio Calzada, told the Spanish news agency EFE that they are working on a national data base that will regulate the movement of marijuana "from the moment it is harvested up until its sale".
"We have to clarify the conditions that will govern this complex chain of production, distribution and sale," said Calzada, adding that the key to success is that the system be safe for citizens as well as the countries surrounding Uruguay.
You can share this story on social media: