UN Sec Council to discuss Kosovo draft
Published time: 19 Jul, 2007 09:53
Edited time: 19 Jul, 2007 13:53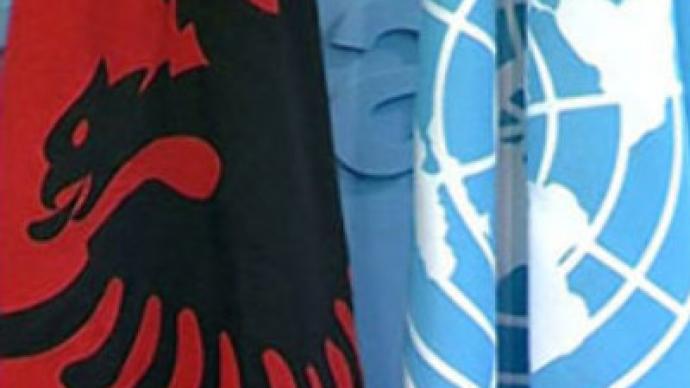 A revised UN resolution on Kosovo is being put to the vote, according to the U.S. ambassador to the UN Zalmay Khalilzad. He says now "the ball is in Russia's court." The UN Security Council will discuss the draft in closed consultations on Thu
Russia's UN representative Vitaly Churkin has reiterated Russia's rejection of the current draft.
"In fact, the draft of the resolution and its appendix presumes that after 120 days of talks Kosovo may become independent. We cannot agree to such an approach,"he said.
The resolution prepared by the U.S., France and the UK grants Kosovo independent status under international observation and does not consider Serbia's position.
Meanwhile U.S. Secretary of State Condoleezza Rice commented on George W. Bush's statement on Kosovo.
"President Bush made it very clear when he was in Albania that the United States stands for the implications of the Ahtisaari report, which is that Kosovo will gain its independence. We are working with our allies on the process by which we will come to a solution of the situation in Kosovo. I want to be very clear that we see a future in which Kosovo and Serbia are both strong and free, and in which both are fully integrated into Euro-Atlantic horizon and Euro-Atlantic structures," the American official stated.