UN chief says Al Qaeda behind Syria bombings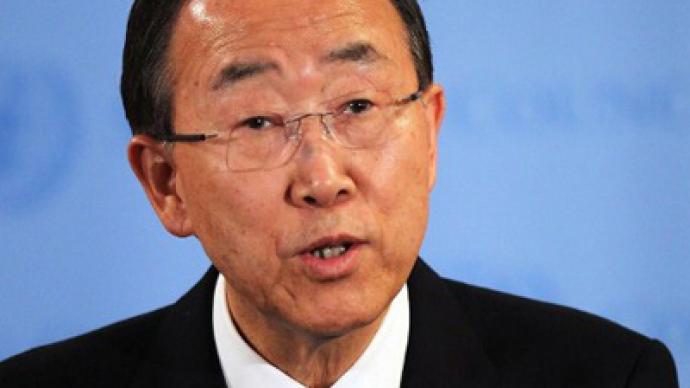 The UN General-Secretary Ban Ki-moon believes Al-Qaeda was behind two suicide car-bomb attacks in Syria that claimed 55 lives and injured 372 last week.
"A few days ago there was a huge, serious, massive terrorist attack. I believe that there must be Al-Qaeda behind it. This has created again very serious problems," Ban told a youth event at UN headquarters in New York on Friday.The bombings occurred in the Syrian capital Damascus on May 10 and have been described as the deadliest attack in the city since the beginning of the uprising against the Assad regime.The UN chief added that at least 10,000 people have now died in the 14-months of conflict in Syria. Damascus insists that it is fighting foreign-led insurgents. The statement by Ban Ki-moon comes after the Syrian envoy to the UN, Bashar Ja'afari, released the names of 26 alleged foreign terrorists it claims to have captured on its soil. Twenty are said to be Arabs who have confessed to working for Al Qaeda. The list also includes French and British citizens.He added that most of the detained are thought to have entered Syria through Turkey.
You can share this story on social media: