EU considers Ukraine's isolation over Tymoshenko case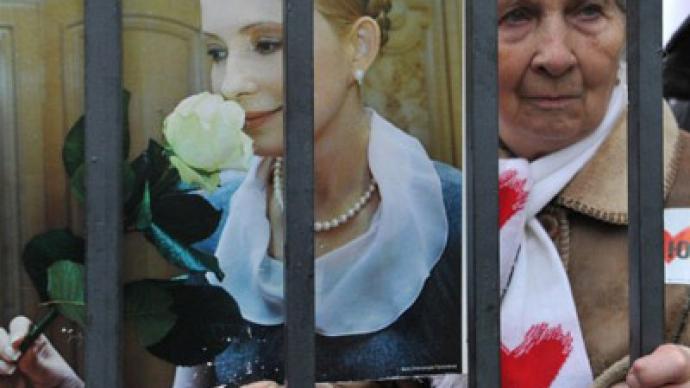 Ukraine risks finding itself in international isolation if it continues with the criminal prosecution of former PM Yulia Tymoshenko and other political opponents of the ruling president. EU leaders are calling for an international boycott of Kiev.
Europe is aligning positions in a slam-bang political brawl with Ukraine. European capitals are calling on Kiev to commit to democratic principles and denounce the seven-year prison sentence handed to Tymoshenko as politically-motivated.They're also demanding the release of former Interior Minister Yury Lutsenko and Valery Ivashchenko who was temporarily in charge of the Ukraine's Defence Ministry.All three Ukrainian politicians are currently serving various terms in jail on economic crime charges.On May 14, EU foreign ministers will discuss the "Tymoshenko case" in Brussels at the EU's Foreign Affairs Council. It is expected that the Association Agreement between the EU and Ukraine – which covers co-operation on trade, political and security links – will be at stake.Lithuania's president warned that Ukraine might be isolated by the West because of the jailing of Tymoshenko, whose health has suffered in prison.Dalia Grybauskaite told reporters that "If a solution on the treatment and legal guarantees is not found for all imprisoned opposition members and all other people, not just the opposition, there will be a critical attitude towards this country and, of course, one or another level of isolation is guaranteed."Grybauskaite visited Yulia Tymoshenko in hospital in the city of Kharkov on Friday, where the 51-year-old Ukrainian politician is being treated for a severe spinal condition.
Support for Tymoshenko is also coming from the US. American ambassador to Ukraine John Teff confirmed plans to visit Tymoshenko in hospital.The Parliamentary Assembly of the Council of Europe (PACE) rapporteurs for Ukraine also announced they planned to visit the ex-Prime Minister.On May 9, Italy's lower chamber adopted a resolution obliging national governments to apply pressure on Ukrainian authorities to free the imprisoned politicians.Some EU leaders are considering boycotting the Euro 2012 football championship, co-hosted by Ukraine and Poland, in June. Some have declared they won't be going.Ukraine's president, Viktor Yanukovich, has already had to cancel a summit for Eastern European leaders in the city of Yalta after most participants refused to attend.Yanukovich refuses to give in to pressure, saying the country is battling corruption and the fact that some politicians got jailed for malpractice has nothing to do with him.Tymoshenko claims she was imprisoned because Yanukovich, who narrowly defeated her in the 2010 presidential election, wants to bar her from participating in October's parliamentary elections.On Saturday, thousands of people gathered in central Kiev in a show of support for Yulia Tymoshenko, whose daughter Eugenia read out a message from her mother.'We are sick of fighting. We only have the holy aim of liberating Ukraine from the crime of a cruel occupation,' it read.The opposition says its primary goal is removing President Viktor Yanukovich from office.Russia's President Vladimir Putin said Russia is ready to receive Tymoshenko into any of the country's hospital if the Ukrainian authorities allow the former PM to undergo treatment abroad. Earlier, Putin insisted the charges against Tymoshenko concerning the legitimacy of gas contracts with Russia are not valid because, at the time of signing, she had the full authority to do so.
You can share this story on social media: