Ukrainian HIV patients suffer from government bungling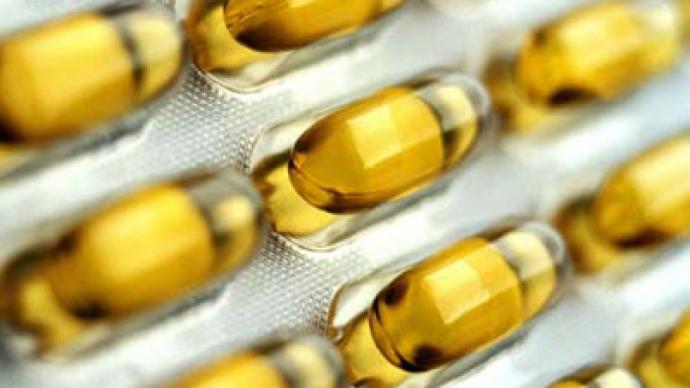 Hundreds of thousands of Ukrainian people living with HIV are fighting for their lives, as the government stands accused of delaying the supply of vital drugs.
Ever since Elena learnt she was HIV-positive, her life has been a nightmare. And the last few months have made matters even worse. A local AIDS center, which had been providing Elena with medication, told her that they no longer had immunological serum for her three-year-old son Andrey, also infected with the deadly virus."They told me I have to give my pills – adult ones – to Andrey. And that I have to split each pill into three. How can I split it into exactly three parts? And how do I know whether Andrey's body will accept these pills?" says Elena. Late last year, several Ukrainian regions reported a shortage of immune system-strengthening drugs used by HIV-positive patients. Experts point the finger at the country's Health Ministry."A body has got used to one drug, and we replace it with another. It requires another adaptation period," says Dr Alina Haritonyuk, infection specialist at the Kiev HIV clinic. "And we never know whether a patient's body will accept a new drug. If it doesn't, then there can be different outcomes, from rapid growth of virus cells to allergy, and even imminent death."Following the delay in supply, some HIV patients have had to alter their treatment and find alternative medication. Doctors say they had no choice, but such changes can pose a grave danger.Ukraine's Health Ministry says there are at least 100,000 HIV-positive people in the country. However, experts claim this is a grave underestimate, and the real number could be closer to 350,000 people.Officials say, for the present, the supply crisis has been dealt with."For now, all regions have received the required medication. The only drugs which are still on their way are children's pills, but we understand they will be delivered within a few days," said Svetlana Cherenko from the Ukrainian Health Ministry.Doctors say, though, that within six months HIV-positive patients may feel the damaging effects of the recent halt in supplies. And about that time, they are expecting another shortage of anti-viral medicines. Elena hopes she and her son will be able to make it through all of this once more.
You can share this story on social media: