Minister suggests dropping "Ukraine is not dead yet" from anthem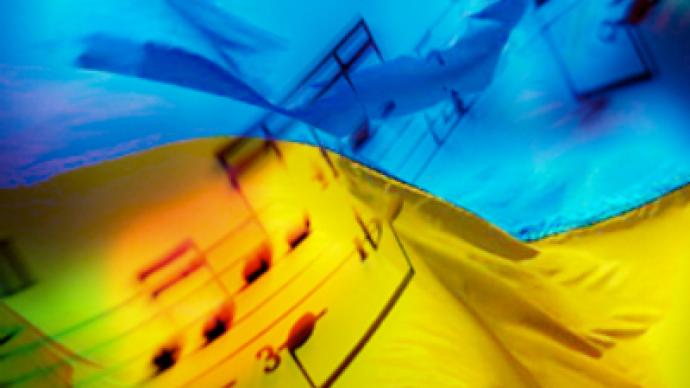 The Ukrainian minister for emergency situations has suggested changing the first line of Ukraine's national anthem, 18 years after it was officially approved, saying it "sounds pessimistic."
The line that drew Nestor Shufrich's attention is the very first line in the song, which reads "Ukraine is not dead yet, and nor is its glory and freedom", the Ukrainskaya Pravda daily reported on Wednesday. The official suggested it be amended to "Forever will Ukraine, its glory and freedom be", saying that the original lyrics were too pessimistic.
The song was written in mid-19th Century by composer Mikhail Verbitsky and poet Pavel Chubinsky. Ukraine adopted it as the national anthem in 1992, two years after gaining independence.
The first line of the song could be based on the first line of the national anthem of Poland, Which also reads "Our country is not dead", but goes on to say "as long as we are alive", while the Ukrainian anthem fails to do so, simply stating the nation's seemingly fragile existence.
You can share this story on social media: