UK students' saga continues – round three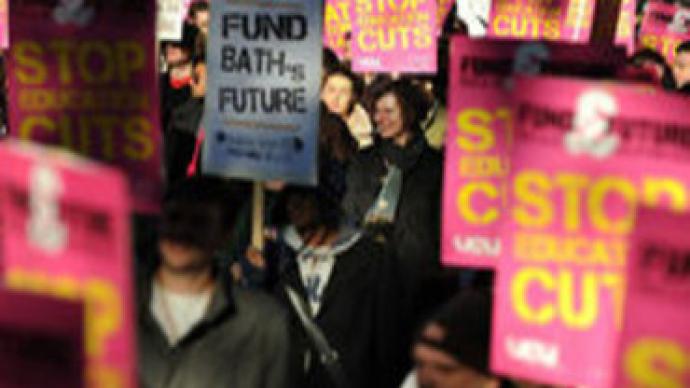 British students have gathered for a third nationwide day of action in protest against government plans to raise university tuition fees.
The reforms are part of the UK government's deficit-cutting measures.Reports suggest that police attempted to contain the protesters in advance, urging students to avoid a repeat of last week's violence. The earlier two waves of demonstrations drew thousands of protesters, who have accused the police of being overzealous in their response to isolated clashes. However, such rallies will not change lawmakers' minds, believes Steven Davis, director of Education at the Institute of Economic Affairs.Meanwhile, in Italy thousands of students have paralyzed Rome's historic centre in protests against planned budget cuts in the state university system.Earlier, lawmakers proposed a reform, aimed at cutting funds to faculties and courses.They said it would help save billions of euros over the next few years.The demonstrators, however, argue that the bill would give the private sector too much power and infringe on students' right to an education.
"Both the last government and the current government recognize there is a distortion of the British economy in favour of banking and financial services," claims Mary Dejevsky, a columnist at The Independent newspaper."Because the pay was so high in the financial sector, a lot of the graduates who in previous generations would have become teachers or doctors or lawyers – they went into the City and they went into finance and banking," she reveals, saying that now they fell victim to the problems in the financial sector during the last two years.