UK braces for more storms, dozens of flood warnings in place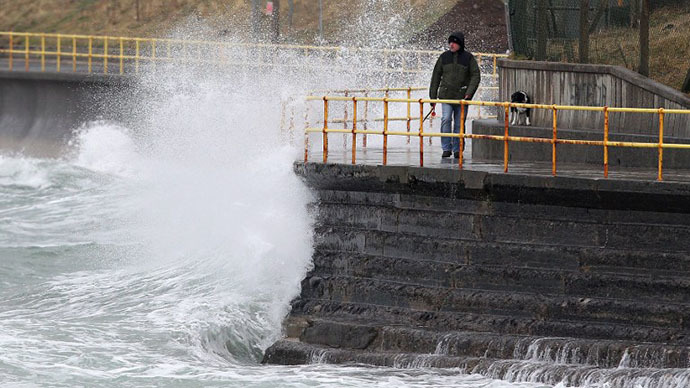 With more than 50 flood warnings in place across the UK and almost 20,000 people still without power, the Met Office is warning of more gale force winds and heavy rain next week.
A man had to be rescued Friday morning from swollen flood waters of the River Great Ouse in Bedford. Meanwhile, a lifeboat was called in Cornwall on Thursday night to rescue a crewman from the King Harry Reach Ferry, who was found clinging to a lifebuoy after attempting to row a nine-foot boat to shore.
Electricity companies are being asked to explain why 13,500 homes in England - 7,000 in the northwest - are still without power, along with 4,000 homes in Northern Ireland and 4,500 in Scotland, five days after the first wave of severe storms hit Britain.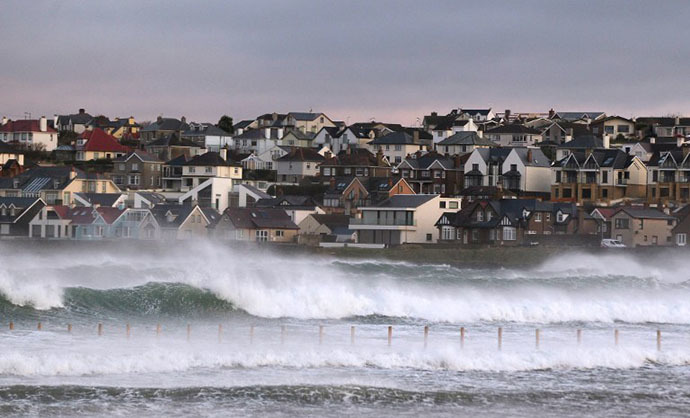 As many as 1,200 homes were also flooded over Christmas. Most of the flooding occurred in the south of England, with Kent and Surrey being badly hit. The Met Office announced that Amber flood warnings will expire at 18:00 GMT on Friday, with the less severe Yellow warnings expiring at 23:35 GMT.
Residents who have spent the entire week without electricity have lost patience with power companies, which they say have failed to keep them informed of the situation.
Many people took to Twitter to voice their anger.
@UKPowerNetworks my parents in their 70s have been without power since 23rd and can't get any information, can you help?????

— Katharine Weaver (@KatWeaver) December 27, 2013
@SnappyDavid I'm surprised you could get there! Thank goodness for the waders eh!

— wiltshirewench (@historynvintage) December 26, 2013
Stuart Hogarth, director of distribution for Scottish and Southern Energy issued a statement apologizing for the disruption.
"We would like to thank customers for their continued patience while our teams continue their work in these areas where homes are without electricity," he wrote on Twitter.
Tony Glover from the Energy Networks Association said that energy companies are working around the clock, trying to get homes reconnected.
"The flooding is a major issue for us and getting a cherry picker out into a a flooded area is one hell of a challenge with the fact that the weather itself continues, there is debris and roads are blocked," he stated.
Six flights were diverted from Dublin Airport late Thursday evening due to strong winds. Meanwhile, police and fire crews across the UK reported road closures due to uprooted trees.
Gatwick Airport, located near London, experienced a power failure on Christmas Eve which left thousands of passengers stranded. Additional teams of engineers were drafted in to minimize any disruption from potential further flooding.
There were ongoing rail delays in southeast England as landslides and damage from fallen trees combined to disrupt services.
In Dorset, the fire brigade issued a warning after three people were taken to hospital after trying to use a generator in an enclosed space following a power failure.
The Met Office said that the highest winds of 109 mph were reported early Friday morning in Aberdaron, Wales. Winds averaging 60-80 mph rolled across the rest of the country.
The Environment Agency said that while there would be a brief respite over the weekend, more rain and strong winds are set to batter Britain next week, bringing along a further risk of flooding to already swollen rivers.
"It is possible that heavy rain may worsen the current flooding situation in some areas with rivers responding quickly to rain falling on already saturated ground," the agency said in statement.
The agency is also sending out "flood ambassadors" to monitor river levels close to city centers, such as the River Thames in London and the River Stour in Canterbury, Kent.
You can share this story on social media: