UK still wants Lugovoy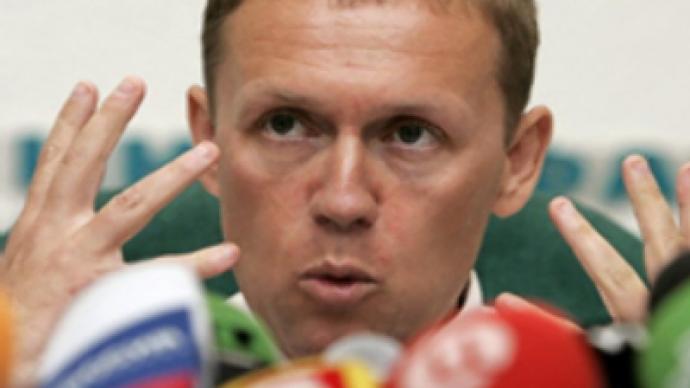 Britain has abandoned its tough diplomatic rhetoric towards Russia and shows all signs of an improved disposition. Taking up office Anne Pringle, the UK's new Ambassador to Russia was keen to note the importance of friendly bilateral relations but couldn'
Ambassador Pringle reiterated that Britain insists on his appearing in a British court, adding the that UK has handed over sufficient evidence to Russia. Avoiding harsh statements, she made it clear the UK is sticking to its guns.
The Russian authorities have repeatedly refused to extradite Lugovoy on the grounds that the Russian constitution rules out extradition of a Russian citizen to a foreign nation.
Former Russian security officer Aleksandr Litvinenko, who had resided in Britain since 2000, died in hospital in London on November 24, 2006, after being poisoned with polonium-210. The British Crown Court charged Andrey Lugovoy, a former officer of the Russian security services, with murder. Lugovoy denied the allegations.
The Litvinenko case has made headlines both in Russia and the UK and resulted in a longstanding diplomatic row, which escalated at the beginning of this year.
The tensions between the two countries also led to the closure of British Council offices in Russia's regions and the suspension of its operations in Moscow.
On Thursday Ambassador Anne Pringle told journalists she regretted the fact that the British Council branches in Ekaterinburg and St. Petersburg had been closed. London and Moscow will shortly sign an agreement on cultural centres, allowing the British Council to resume work in Russian regions
"Both governments will always disagree in some areas," she said. "Yet this fact should not undermine bilateral relations on the whole."
Diplomatic war rages between Russia, UK
Litvinenko case: Britain 'disappointed', Russia 'surprised'
FSB awaiting an apology from Britain

Public still in the dark over Litvinenko
You can share this story on social media: