Assange extradition reveals political bias of British justice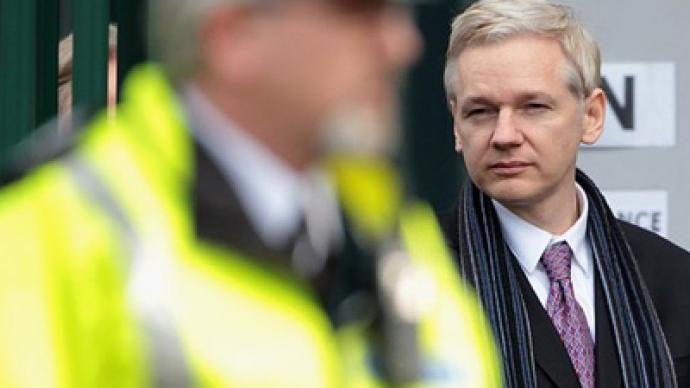 Julian Assange is preparing to appeal a London court's ruling that he be extradited to Sweden over rape allegations. The WikiLeaks founder says the charges are baseless and if extradited, he believes he will not face a fair trial.
A "rubber-stamping process" – that is how the founder of WikiLeaks, whistleblower Julian Assange, described a London court's decision to extradite him to Sweden to face questions over rape allegations.He said the ruling did not catch him by surprise, and that he is planning to appeal.Assange posed some interesting questions: "Why is it that I am subject, a non-profit free-speech activist, to a US$360,000 bail? Why is it that I am kept under electronic house arrest when I have not even been charged in any country?"And he is not the only one asking those questions, particularly as the British government has a history of granting asylum to some fairly controversial characters, including Russian business tycoon Boris Berezovsky."It shows here the hypocrisy of the British court. Berezovsky has quite clearly been involved in the mafia over the years. All sorts of very serious offences, which you may actually, quite literally, equate with terrorism, and yet he is not being extradited," says investigative journalist Tony Gosling. "And yet we see here, what appears to be anyway, a trumped-up charge of rape, which hasn't actually even come to charges in Sweden. Assange appears anyway being taken over to Sweden and there's going to be an appeal, so we will see, but there certainly does appear to show blatant political interference into the court system here in Britain and total hypocrisy from the British justice system."Around 40 people wanted by Russian law enforcement agencies are resident in the UK and the list of the rich and powerful wanted by Interpol is even longer.The UK is even harboring suspected terrorists. In 2003, alleged Chechen terrorist Ahmed Zakayev was granted political asylum. The same year, asylum was granted to Russian tycoon Boris Berezovsky, a case that took two years and severely damaged Russia's relationship with the UK. Berezovsky later said he had been trying to overthrow the Russian government, using the UK as his base."A basic tradition relating to asylum is that anybody can come here, provided they are allowed, provided they have got lots of money – we will let them in, because we want them in with their money," CANA-UK Director William J. Spring stated plainly. "And therefore it is not particularly that Russian magnates and oligarchs are welcome here. Arab sheikhs who may have a dubious criminal record, as it were, of torture – yet they are allowed to swirl around London and no problem whatsoever."
Recently, the immigration minister admitted 139 suspected war criminals have been given the right to settle in Britain permanently. They are thought to include former henchmen of Saddam Hussein, an Afghan official who tortured prisoners, and Rwandan genocide perpetrators.Since the Second World War, the UK has seen only two successful convictions for war crimes. And despite recent retrospective laws that allow suspects to be brought to justice in this country, according to anti-torture campaigners Redress, so far nothing has been done."We have made clear over the years that we're very concerned about such suspects being in the UK, whether they are suspected of war crimes or genocide, crimes against humanity, torture and so on," Redress's legal advisor Kevin Laue told RT. "And we are of the strong view that people like that should be investigated by the UK police authorities, and if there's sufficient evidence found for prosecution, they should be prosecuted here in the UK.""There are mechanisms, there are laws, there is the police, there are ways of bringing these people to account, these suspects, but it seems very little is being done," he added.While Julian Assange looks set to be cast from the safe harbor of the UK into choppier waters, it is unlikely he will sink from view just yet. He may not have billions in the bank to buy himself out of trouble, so he will just have to hope his friends in high places have influence.Assange's defense team has vowed to now take his case to the highest courts in the land, in the hope of preventing his extradition. Meanwhile, convicted criminals like Boris Berezovksy and those with outstanding international arrest warrants, like Akhmed Zakayev, remain at large in the UK, under the protection of the state.Assange's defense team has vowed now to take his case to the highest courts in the land, in the hope of preventing his extradition. Meanwhile, some of the world's nastiest people – suspected torturers, terrorists and war criminals – remain at large in the UK, under the protection of the state.
You can share this story on social media: