Rehab revolution or disaster-in-waiting? UK govt under fire over probation service privatization plans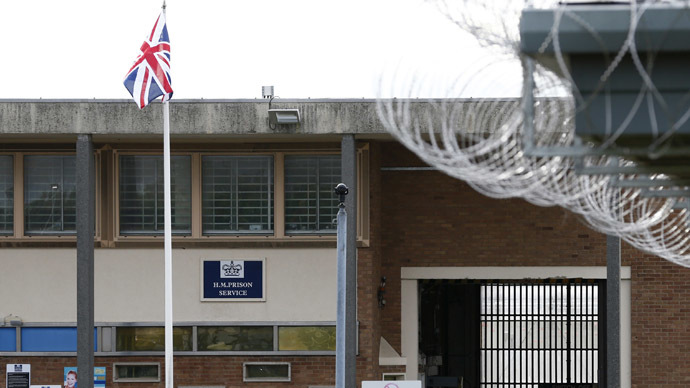 The UK prison system's steps towards privatization may only usher it into further decline as the need for profit overtakes already insufficient attempts to rehabilitate offenders. Critics say the UK is putting cost cutting ahead of public safety.
The Ministry of Justice announced plans to privatize up to 70 percent of probation's core work in early May. Competition for contracts in 21 areas over England and Wales is expected to begin in August. 
According to a June report entitled 'Justice in Meltdown,' 15,000 justice sector jobs are expected to be axed by 2015 as a result, alongside a 23 percent cut to the department's budget, equating to some 2 billion pounds (US$3.1 billion). 
Large private companies such as Serco and G4S will be able to bid for 'payments by results' contracts. 
"It's a disaster waiting to happen," Ian Lawrence of the Probation Officers' Trade Union told RT. 
"We're extremely concerned about [Justice Secretary] Grayling's proposals to privatize two thirds of the workforce, two thirds of the workload, and put it in the hands of untrained private sector providers," he said. 
Thirty-five probation trusts in England and Wales are to be told to merge into 21 contract package areas. The public sector probation service will retain work with high-risk offenders, while contracts to supervise low- to medium-level offenders across England and Wales will be up for grabs, according to the report.
"Well, it's one sentence – public bad, private good. At the end of the day I still abhor the idea that anybody makes any profit out of the suffering of other people in the criminal justice system. But that, I'm afraid, is where we are at the moment," Elfyn Llwyd, chair of the Justice Unions' Parliamentary Group told RT.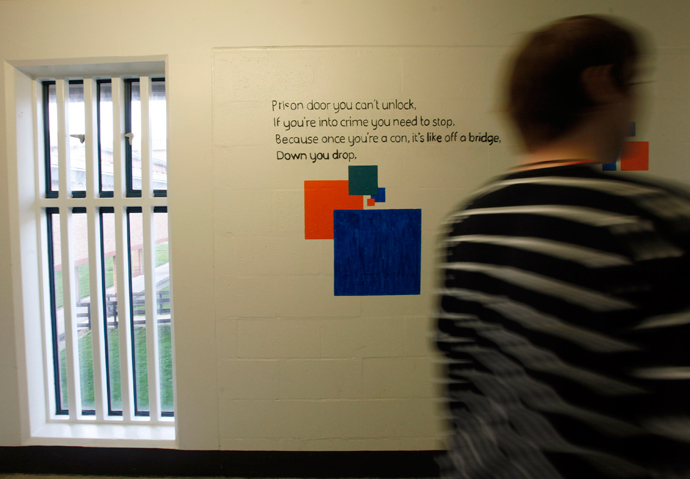 The successful contract tenders are still to be announced. However, two of the potential candidates - G4S and Serco - have each been the subject of controversy. Both are being investigated for overcharging the government over contracts they secured in 2005 for the electronic tagging of prisoners.
Across 2012 and 2013 alone, the contracts cost the UK's Ministry of Justice 107 million pounds.
"At the end of the day those private companies are going to be accountable to shareholders, and not to the public. Their loyalties will be split. In fact there will be no loyalty to the public. It will be primarily – if not only – to their shareholders," said Kevin Greenway of the Public and Commercial Services Union.
This lack of public accountability could still be of harm to the public, especially given the likelihood of low- and medium-risk prisoners reoffending. 
Re-offenders within just a year among adults sentenced to less than 12 months' "immediate custody" and set free in the year ending December 2010 numbered 57 percent, according to an Offender Rehabilitation Bill currently awaiting its third reading in the House of Lords.
"They were trying to find me employment, I was trying to get on a training scheme, but they were waiting for funding from the government – Prince Charles Trust and so forth," Andrei Cunningham, one reoffender explained to RT. 
" Now, that took time to liaise between the trust, and then they had to analyze, do whatever they had to do, and all that took three months – by then I wasn't living anywhere at the time, I was all over the place, and I just got caught back up in it, trying to survive."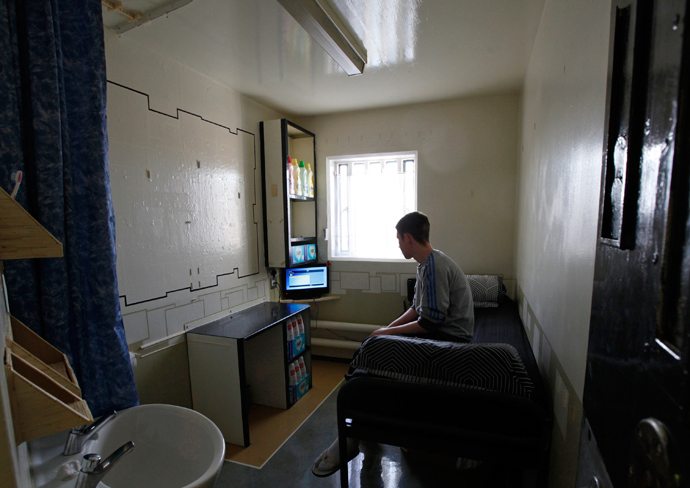 On May 14, the director of campaigns at Howard League for Penal Reform said that Serco-run private prison Thamesside was already "out of control." 
"Conditions at Thameside are truly alarming. Violence was so common that the Serco management put the prison in a state of lockdown," he said in a statement. 
"This extreme measure has done little to bring down the number of attacks. Staff are inexperienced and often resort to physical force," he added.  
A 'Prisons are Not for Profit' campaign recently launched by POA, the Professional Trades Union for Prison, Correctional and Secure Psychiatric Workers, stated that "The privatization of prisons as a concept was exported by the United States of America and successive British Governments have increased the use of the private sector, which now make up over 10 percent of the England and Wales prison estate."
Horror stories from private US prisons fail to provide much hope for advocates of the new system.  
A Pennsylvania judge was found guilty of incarcerating kids in a prison facility owned by a developer who was fronting him money. He was sentenced to 28 years himself at the beginning of May amid criticism that "the more time an inmate spends in a facility, the more of a profit is reaped."
Two US civil liberties groups entered legal action against a Mississippi prison for the mentally ill, the East Mississippi Correctional Facility, at the end of May. 
A complaint lodged declared that the privately-run prison was a "dangerous facility operating in a perpetual state of crisis, where prisoners live in barbaric conditions," and residents were denied requests for medical help. 
"This bid to cut costs could come at a very high price," concluded RT's Sara Firth from London.
You can share this story on social media: